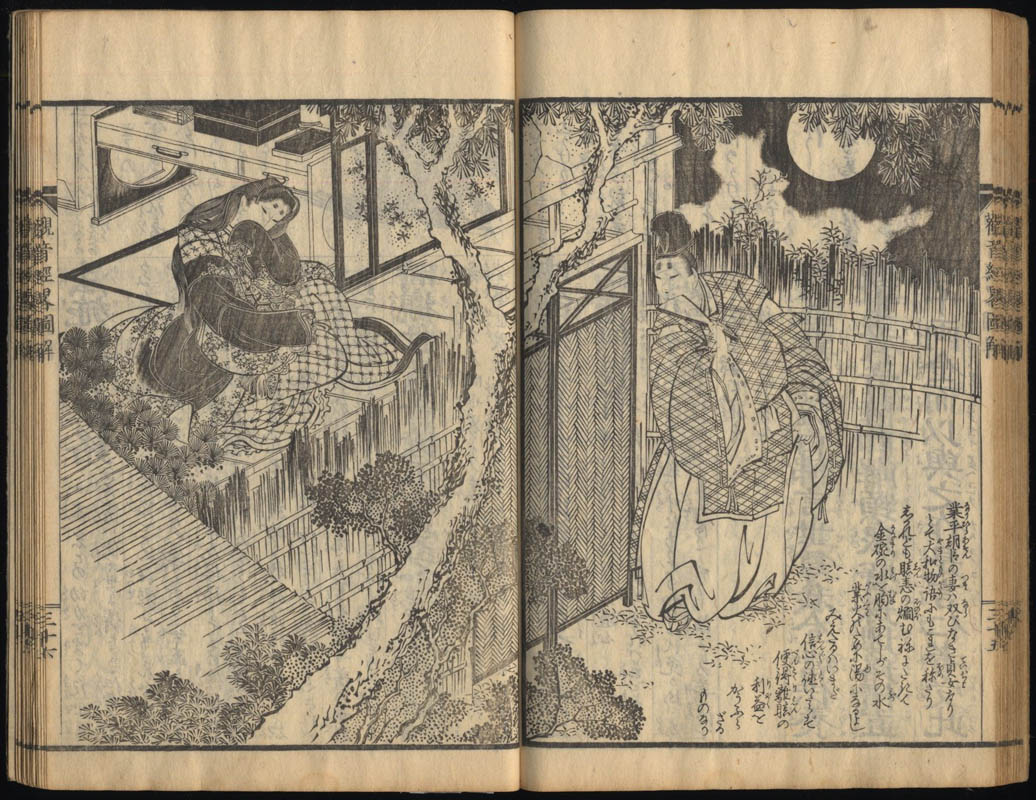 ISAI (1821-1880). Kannongyo ryaku zukai
Artist:
Katsushika Isai (1821-1880)
Title:
Kannongyō ryaku zukai. One volume, complete.
Description:
Illustrated with seven fine double page illustrations and several small images in the text.
Publisher:
Katahara Heizaemon
Block-cutter:
Miyata Rokuzaemon (?)
Conditions:
Fine impression. One ink stain on the cover otherwise good conditions.