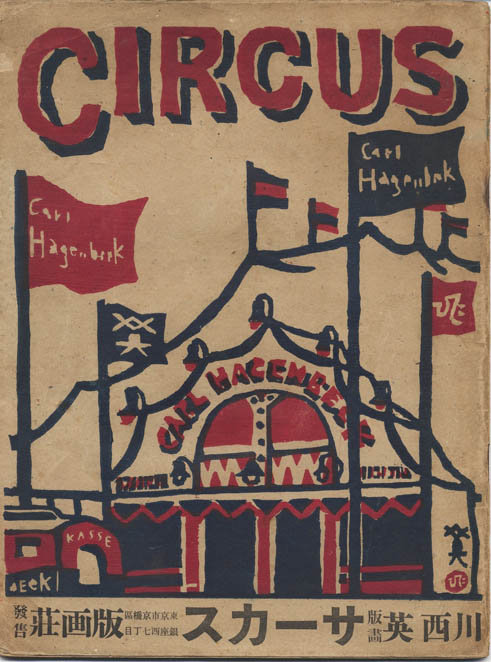 KAWANISHI HIDE (1894-1965). Circus. (Sold)
Artist:
Kawanishi Hide (1894-1965)
Title:
Circus. One volume, complete.
Publisher:
Hirai Hiroshi, Hanga So.
Medium:
Wooblock press printed.
Literature:
nihon no hanga Museum. Nostalgia and Modernity. The styles of Komura Settai and Kawanishi Hide. Amstedam 2012, p.13-20.
Remarks:
The book is printed in very thick paper and is illustrated on twelve pages with images of Circus, a favorite subject of the artist. The inside front cover reports the text in German of a letter to Kawanishi Hide from Carl Hagenbeck owner of the Hagenbeck Circus.
Conditions:
Some age soiling and light stain on the back cover otherwise good conditions.