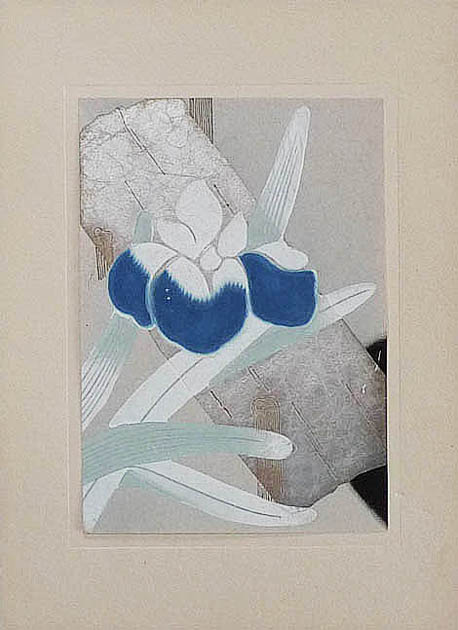 ANONYMOUS. Yachigusa. (Sold)
Title:
Yachigusa. One porfolio of 10 prints, complete.
Publisher:
Maria Gabo, Kyoto.
Size:
The folder 30x21 cm. The prints 19,5x13,5 cm tipped in on larger mount.
Medium:
Woodblock color printing with use of metallic pigments..
Remarks:
Fine printing with use of metallic pigment and embossing. With one table of text and colophon pasted inside the folder.
Conditions:
The portfolio slightly rubbed, the prints in very good conditions.