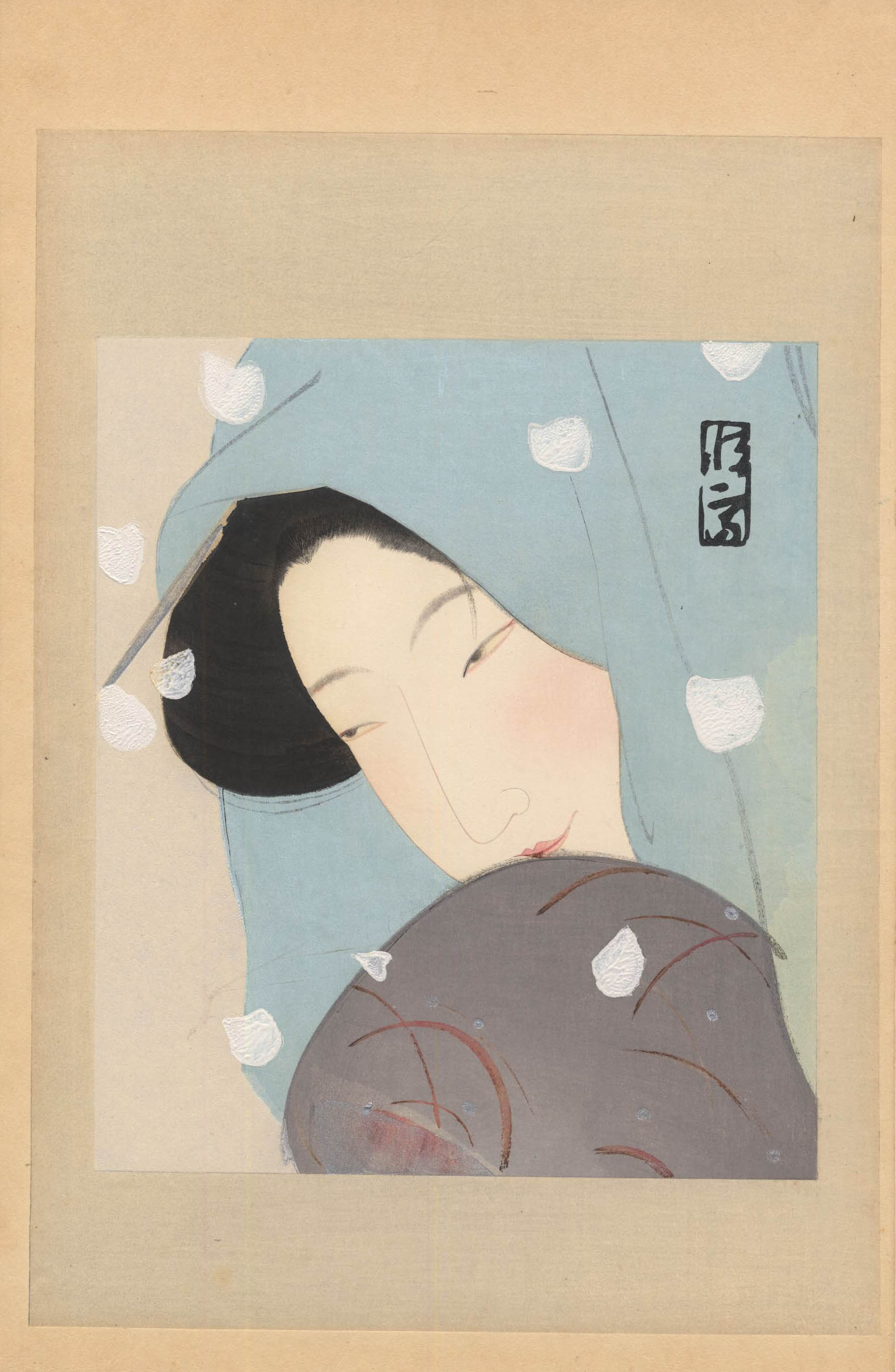 TSUNETOMI (1880-1947). Umekawa.
Artist:
Kitano Tsunetomi (1880-1947)
Subject:
The heroine Umekawa from Meido no Hiyaku.
Series:
Dai Chikamatsu zenshu, furoku mokuhan (Supplement to the complete works of Chikamatsu).
Signature:
Artist seal Tsunetomi.
Size:
Large oban, 45x29,5.
Medium:
Woodblock color print
Literature:
Another impression is illustrated in Amy Newland and Hamanaka Shinji. The Female Image 20th century prints of Japanese beauties. Leiden 2000, no. 106.Riegle Stephens (edito da). The New Wave: Twentieth-century Japanese prints from the Robert 0. Muller Collection. London 1983, no. 141.
Conditions:
Fine impression and color, very good conditions.