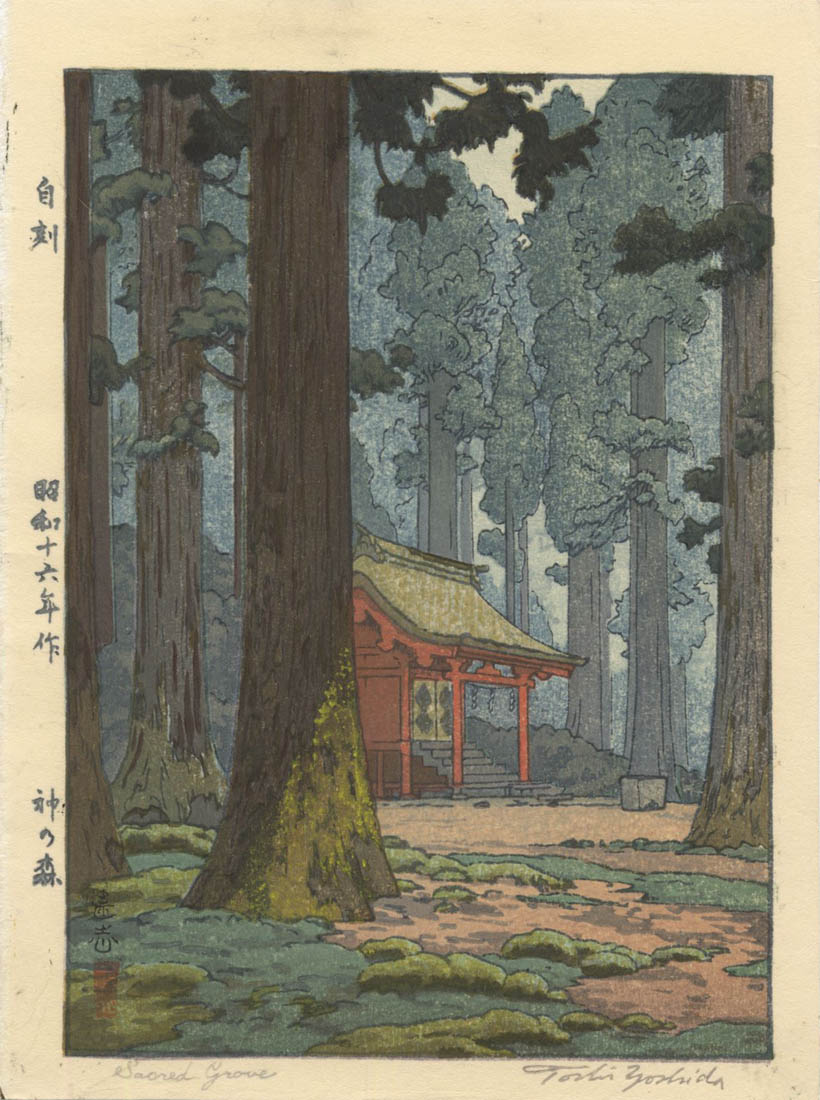 YOSHIDA Tōshi. Sacred Grove. (Sold)
Artist:
Yoshida Tōshi ( 1911-1995)
Subject:
The Shinto shrine in the sacred grove.
Title:
Sacred Grove, printed on lower margin.
Signature:
Printed signature Toshi Yoshida in romanization in lower margin.
Date:
Showa 16 (1941). This impression later printed.
Publisher:
Published by the artist studio.
Size:
Chūban tate-e, 27,2x20 cm
Medium:
Woodblock color print.
Conditions:
Fine impression, colour and condition.