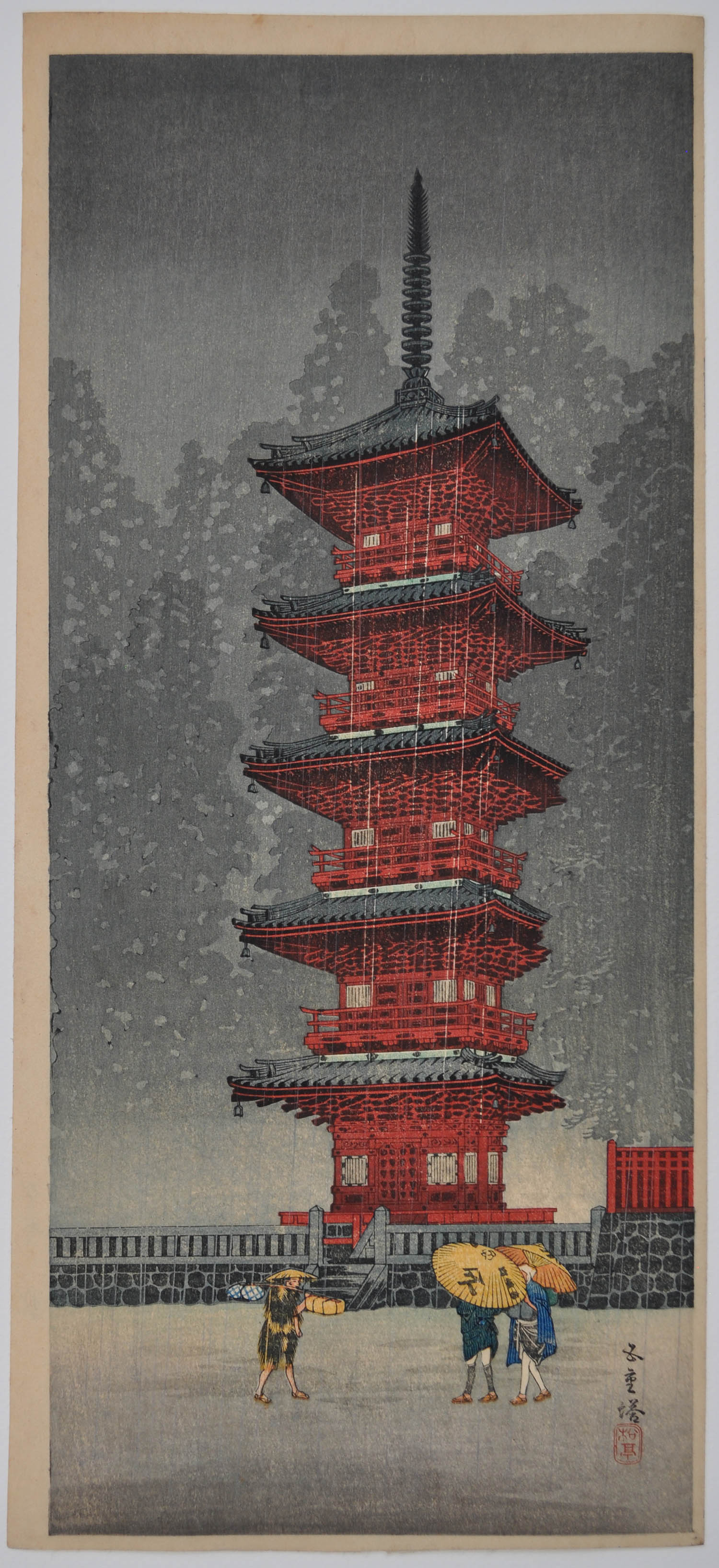 SHŌTEI (Hiroaki) (1871-1945). Pagoda at Nikko
Artist:
Takahashi Shōtei (Hiroaki) (1871-1945)
Subject:
The large pagoda at Nikko under the rain.
Signature:
Artist seal Shotei.
Publisher:
Watanabe Shōzaburō
Size:
Mitsugiriban, 38,8x17,7 cm
Medium:
Woodblock color print
Literature:
Another impression is illustrated in Folk Museum of Ota City, Syotei (sic) (Hiroaki) Takahashi, 2005, no. 220.
Conditions:
Fine impression, color and conditions.