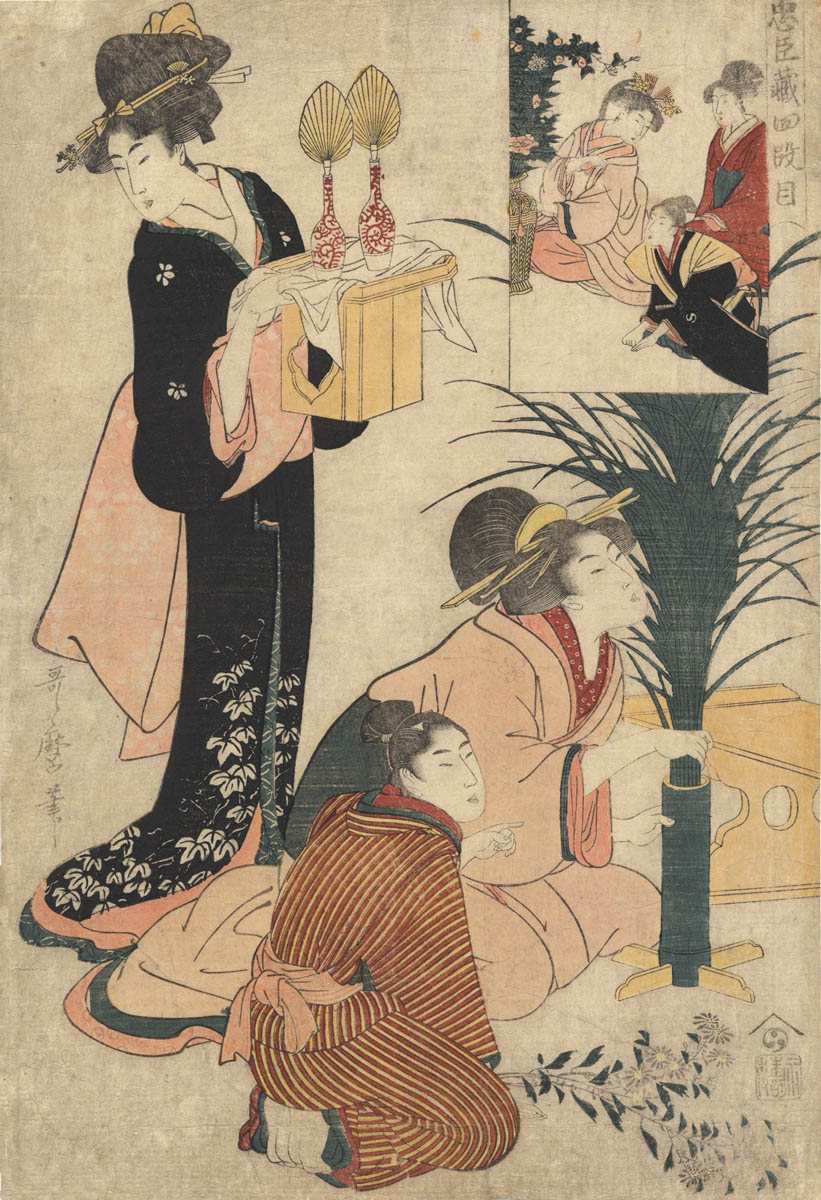 UTAMARO (1753?-1806). Yo-damme. (Sold)
Artist:
Kitagawa Utamaro (1753?-1806)
Subject:
Two ladies and a boy preparing the moon festival (Tsukimi). The subject is an allegory (mitate) for the act IV "Yo-damme" from the Chushingura drama. The inset on top right shows Yurannosuke presenting flowers to Kaoya after the ritual suicide of his husband Enya Hangan.
Series:
Chushingura (The trasure of loyal reatiners)
Signature:
Utamaro hitsu.
Publisher:
Nishimuraya Yohachi.
Size:
Oban tate-e, 37,8x25,6 cm.
Medium:
Woodblock color print.
Literature:
Another impression is illustrated in Asano and Clark, The Passionate Art of Kitagawa Utamaro, London 1995, n. 383; Other examples are illustrated in Ukiyo-e shûka 3 (1978), list #368.4; Shibui, Ukiyo-e zuten Utamaro (1964), 165.1.4
Conditions:
Good impression and color, slightly trimmed on top, slight surface dirt otherwise good conditions.