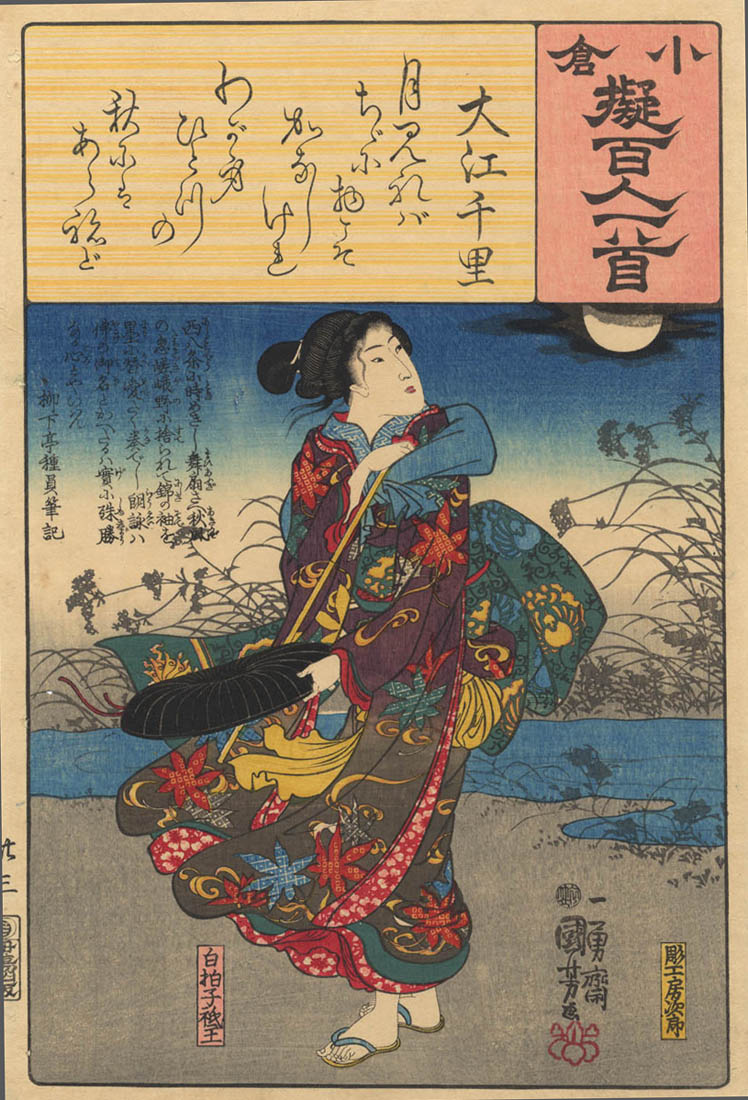 KUNIYOSHI (1797-1861). The dancer Giō. (Sold)
Artist:
Utagawa Kuniyoshi (1797-1861)
Subject:
The Shirabyōshi dancer Giō walking under the moonlight. The subject is associated to the poem by Ōe no Chisato. Numbered no. 23 in the series.
Series:
Ogura nazorae Hyakunin isshu (Ogura imitation of one hundred poems by one hundred poets). The series is including prints by Hiroshige, Kunisada and Kuniyoshi.
Signature:
Ichiyusai Kuniyoshi ga and kiri seal.
Date:
Censor seal Kinugasa.1845–48
Publisher:
Ibaya Senzaburō (Dansendō).
Block-cutter:
Horikō Fusajirō
Medium:
Woodblock color print
Literature:
Basil W. Robinson, Kuniyoshi: The Warrior-Prints, Oxford, 1982, n. S46.23
Conditions:
Very good impression, color and condition.