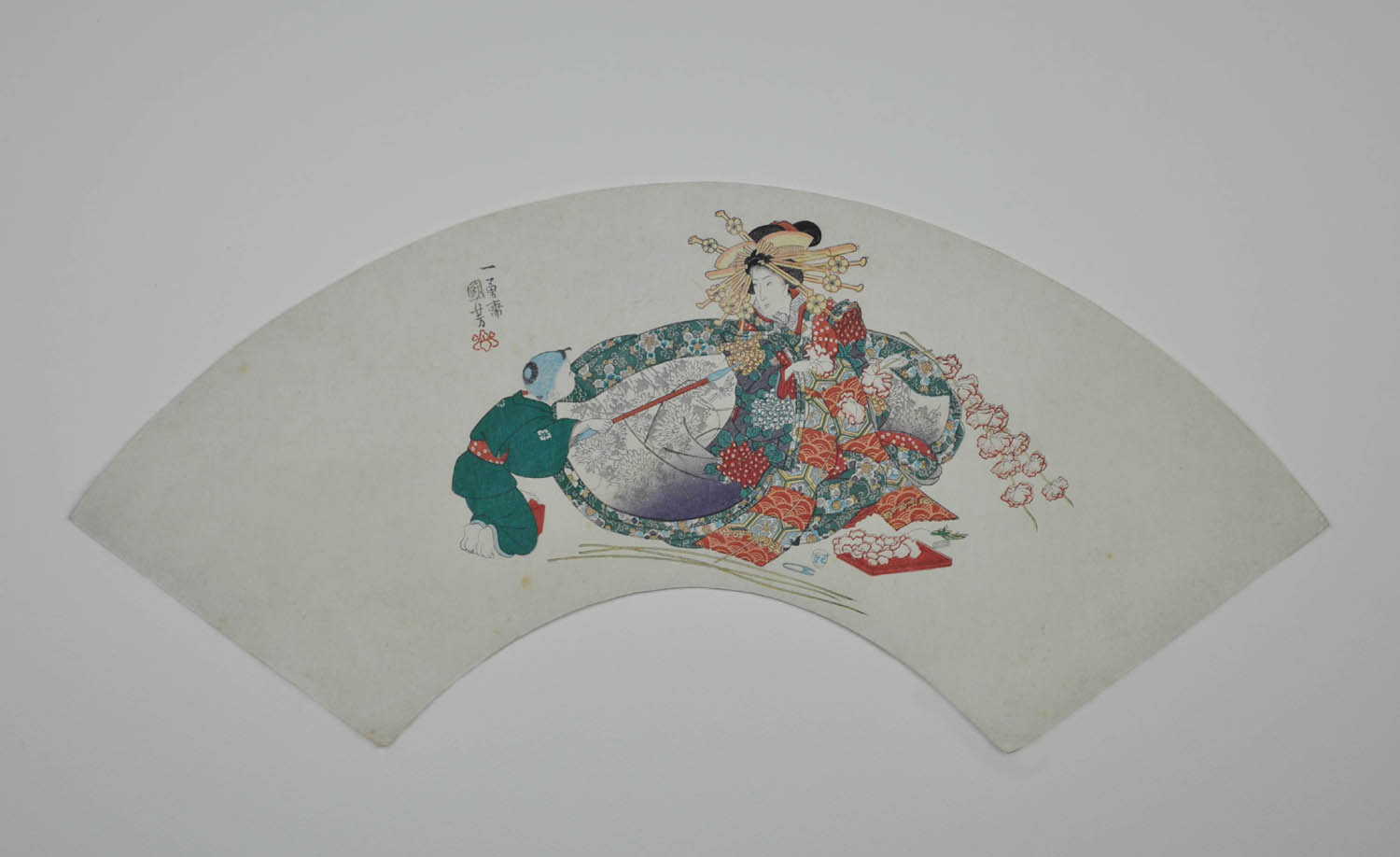 KUNIYOSHI (1797-1861). Oiran. (Sold)
Artist:
Utagawa Kuniyoshi (1797-1861)
Subject:
An oiran, high rank courtesan, seated making strings of paper flowers. Her child attendant is passing a long pipe to her. The subject may refers to the figure of Hotei with his sack and the Chinese children around him.
Description:
A rare unused fan print. Described by Suzuki as well in the British Museum website as a surimono.
Signature:
Ichijūsai Kuniyoshi ga and Yoshikiri seal.
Size:
Ōgi fan shape, 48x15 cm.
Medium:
Woodblock color print
Literature:
Other impressions are illustrated in Keyes and Austin, Eight Hundred Years of Japanese Printmaking: From the Collection of Dr. and Mrs James B. Austin, Pittsburgh 1976, no. 295. Jūzō Suzuki, Kuniyoshi, Tokyo 1992, no. 460. Timoty Clark, Kuniyoshi from the Arthur R. Miller Collection, London 2009, no. 67.
Remarks:
Only the impression illustrated in Clark, now in the British Museum, shows the radiating fold-marks from a previous use as folding-fan.
Conditions:
Fine impression, color and conditions.