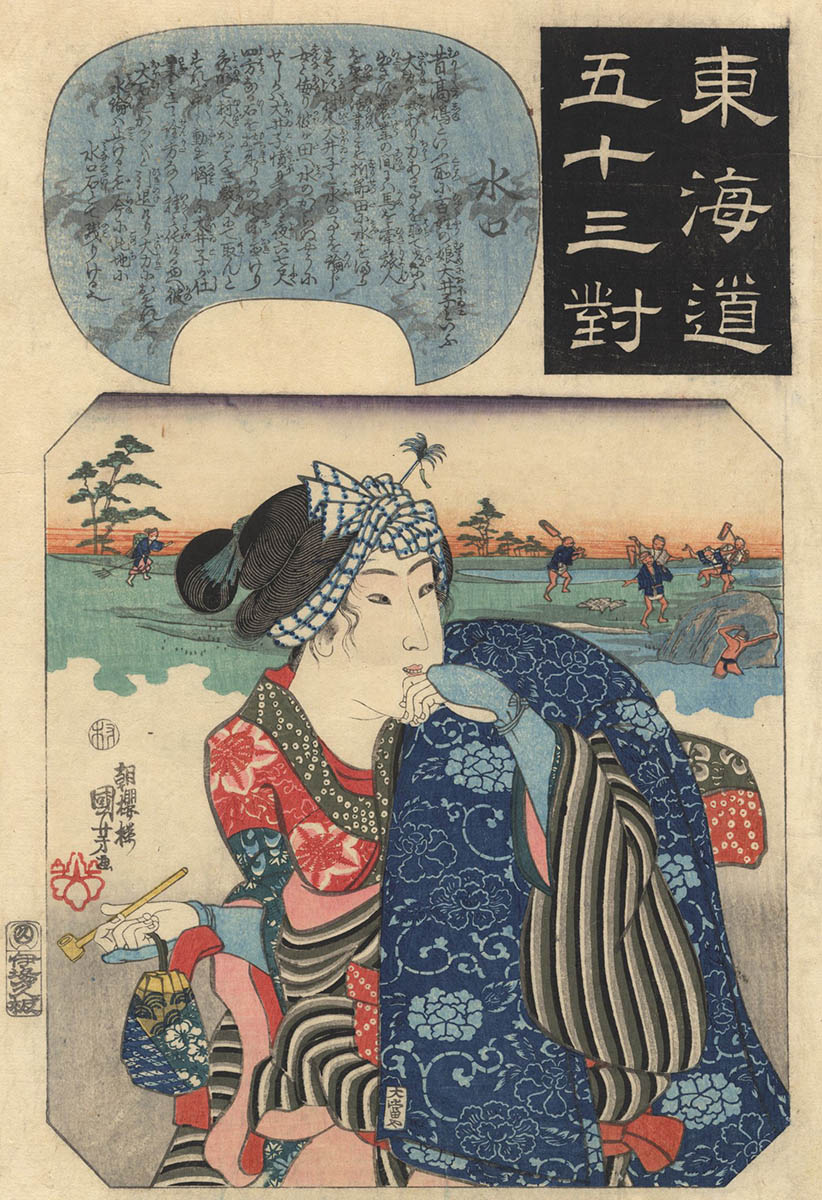 KUNIYOSHI (1797-1861) The Story of Ōiko. (Sold)
Artist:
Utagawa Kuniyoshi (1797-1861)
Subject:
Minakuchi: The Story of Ōiko.
Series:
Fifty-three Pairings for the Tōkaidō Road (Tōkaidō gojūsan tsui)
Signature:
Chōōrô Kuniyoshi ga and Kiri seal.
Date:
1843-5. Censors seal Mura
Size:
Oban tate-e, 37x25,4 cm
Medium:
Woodblock color print.
Literature:
Basil W. Robinson. Kuniyoshi The Warrior-Prints. Oxford, 1982, S44.52.
Conditions:
Good impression, colour and conditions.