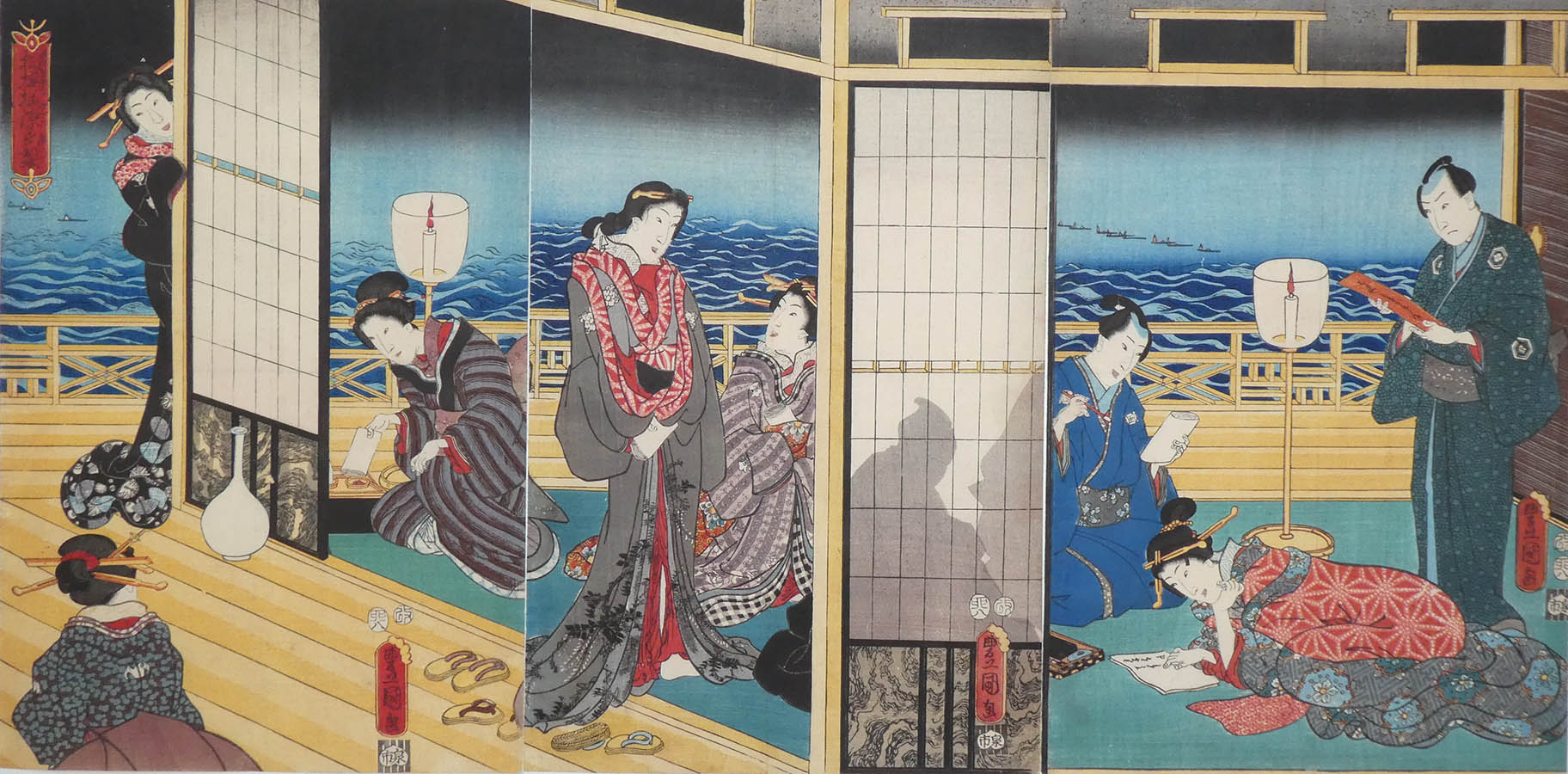 KUNISADA (1786-1865). The Genji at Sagami
Artist:
Utagawa Kunisada (1786-1865)
Subject:
A modern Prince Genji in a palace overlooking the Sagami Bay.
Title:
Sagami-yō Genji-sei (Made by Genji in Sagami Style)
Date:
1855. Censor seal aratame and date seal for the eighth month.
Publisher:
Izumiya Ichibei
Size:
Oban triptych, 36,3x72 cm
Medium:
Woodblock color print
Remarks:
Another impression is in the Museum of Fine Arts Boston, n. 00.968, 00.1003, 00.1004.
Conditions:
Good impression and color, faint vertical folds otherwise good conditions.