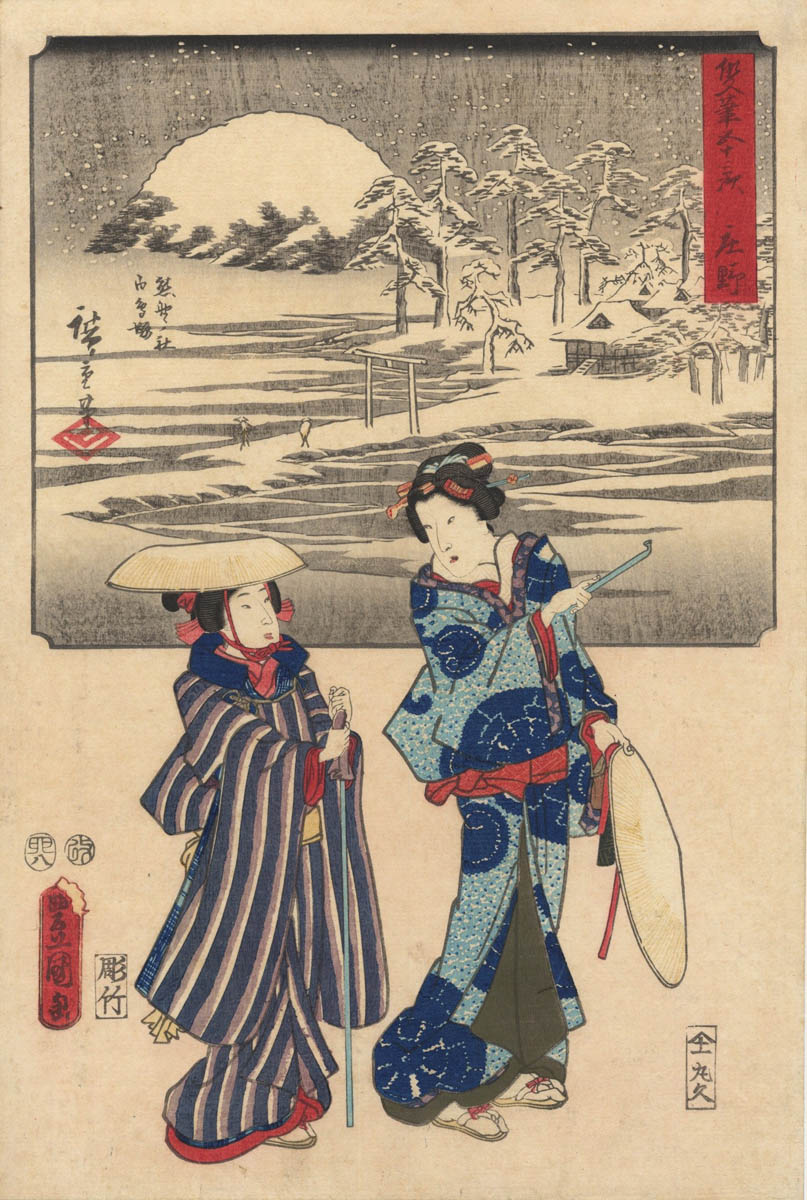 KUNISADA (1786-1865) and HIROSHIGE (1797-1858). Ishibe. (Sold)
Artist:
Kunisada (1786-1865) and Hiroshige (1797-1858)
Subject:
Two travellers. In the frame, a view of Ishibe under the snow by Hiroshige.
Series:
So-hitsu gojusan tsuji (53 Stations Painted by the Two Brushes).
Signature:
Toyokuni ga, Hiroshige ga and artist seal.
Date:
VIII / 1855. Censor seals and date seal for the Hare Year.
Publisher:
Maruya Kyushiro.
Size:
Oban tate-e, 37x 24,8 cm.
Medium:
Woodblock color print
Conditions:
Very good impression, colour and conditions.