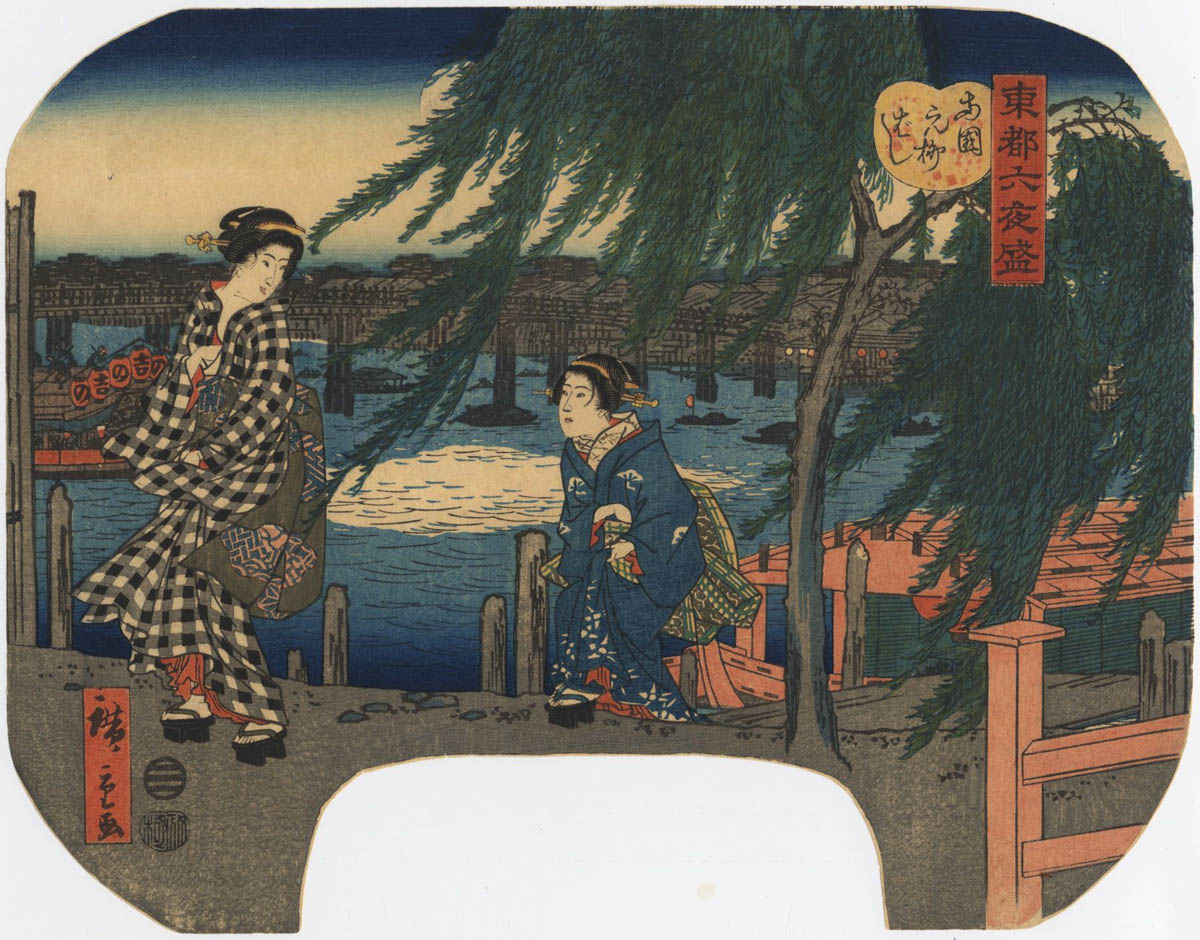 HIROSHIGE II (1829-1869). Yanagibashi. (Sold)
Artist:
Ichiryusai Hiroshige II (1829-1869)
Subject:
Two ladies while disembarking from a boat at Yanagibashi Ryōgoku. The moon reflected in the water.
Date:
1860. Aratame seal.
Publisher:
Ibaya Senzaburō. The publisher of many fan-prints by Hiroshige.
Size:
Uchiwa-e (fan-print), 23x29,3 cm.
Medium:
Woodblock color print.
Remarks:
A very rare fan-print. No other example example or other prints in the series are known to us.
Conditions:
Very good impression, color and conditions. Trimmed around the image but with the printed area intact.