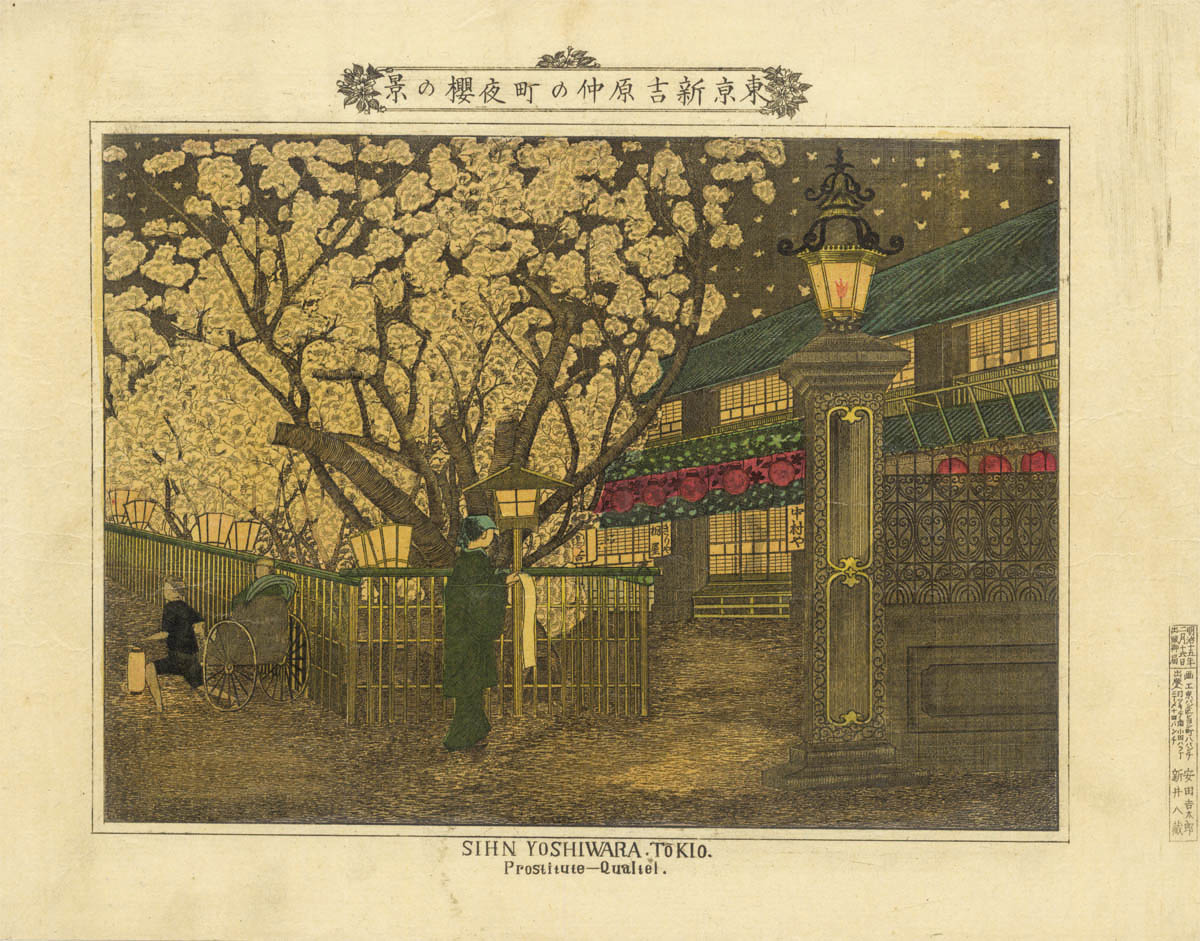 YOSHITARO (active 1880 ca.). Shin-Yoshiwara. (Sold)
Artist:
Yasuda Yoshitaro (active 1880 ca.)
Subject:
Night view of Shin Yoshiwara entrance.
Series:
Untitled series of views of Tokyo.
Signature:
Yasuda Yoshitaro
Size:
Large chuban yoko-e, 21,5x 27,5 cm
Medium:
Copperlate with hand coloring and lacquer.
Remarks:
A very rare print from a series where the image is lacquered on the surface to imitate a photograph.
Conditions:
Very good impression, colour and condition.