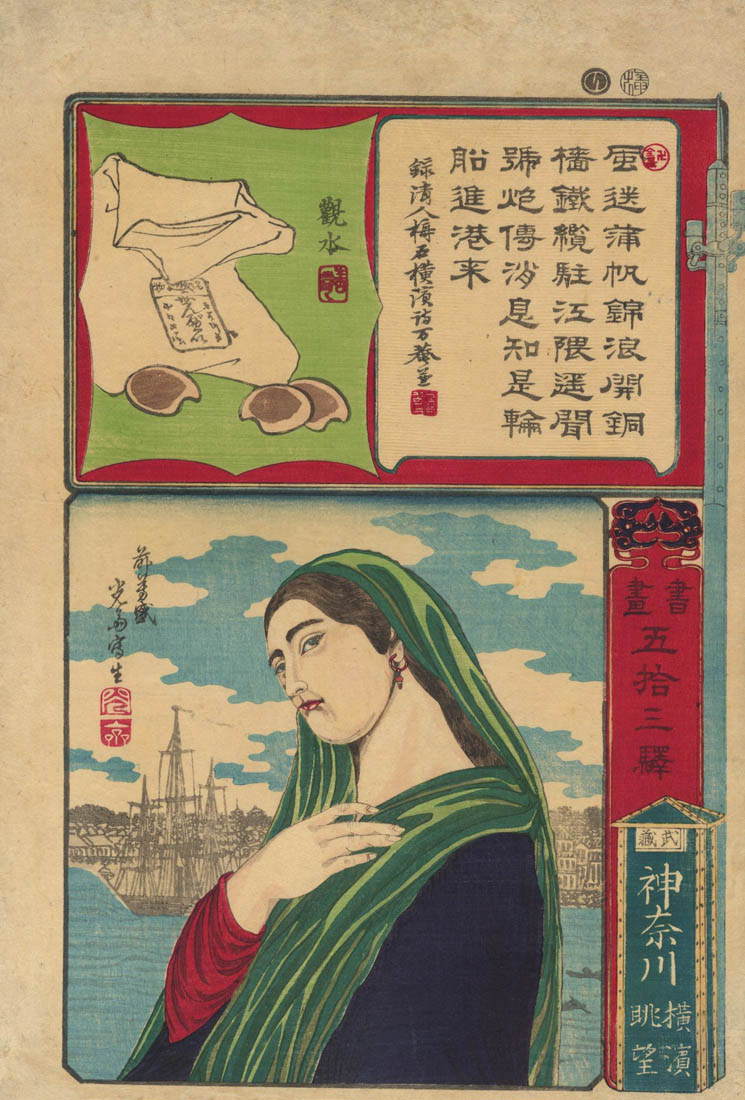 YOSHIMORI (1830-1884). Kanagawa. (Sold)
Artist:
Utagawa Yoshimori (1830-1884)
Subject:
A lady and view of Yokohama and Kanagawa.
Series:
Shoga gojusan ekiCalligraphy and Pictures for the Fifty-three Stations (of the Tokaido)
Signature:
Zen Yoshimori Kôsai shasei (Drawn from life by Kôsai, formerly Yoshimori)
Size:
Oban tate-e, 37,5x 25,5 cm.
Medium:
Woodblock color print
Literature:
Ann Yonemura, Yokohama Prints from Nineteenth-Century Japan. Washington 1990, no. 45.
Remarks:
According Ann Yonemura the figure of the western woman may be derived from a figure in the foreground of an illustration of India published in the Illustrated London News.
Conditions:
Very good impression, colour and condition.