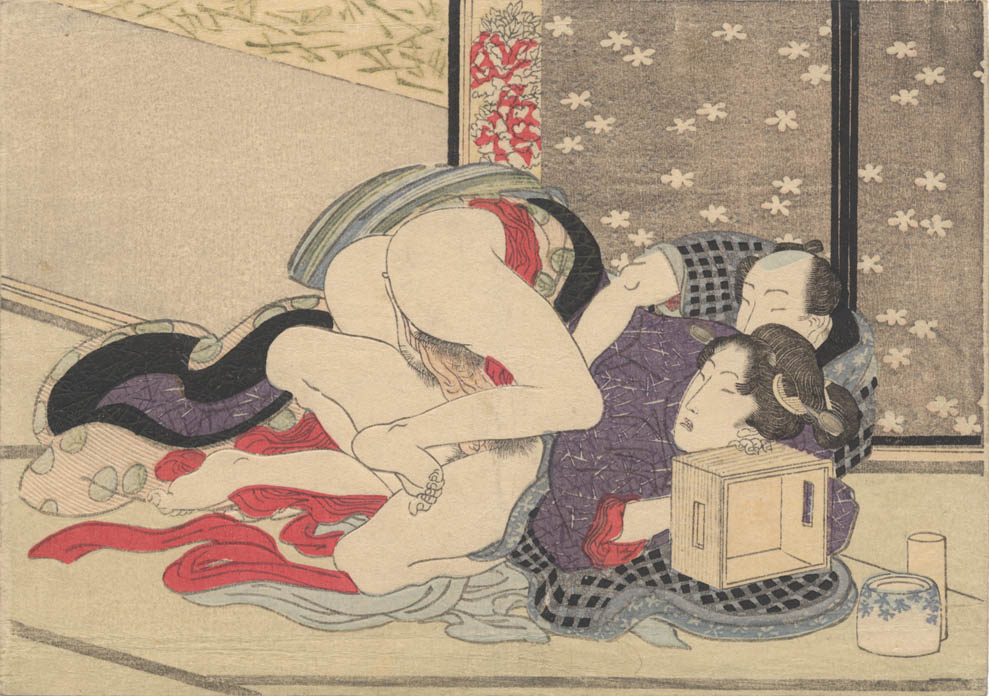 EISEN (1790-1848). Two lovers
Artist:
Attributed to Keisai Eisen (1790-1848)
Subject:
Two lovers in a room. The woman has her head resting on a tray used for smoking accessories
Signature:
Unsigned as most of shunga prints.
Size:
koban, cm. 13,3x18,4.
Medium:
Woodblock color print with use of metallic pigments.
Literature:
La stampa è probabilmente un egoyomi (stampa calendario) con la numerazione dei mesi lunghi o corti sulla parete in alto a sinistra.
Remarks:
The print is probably a surimono egoyomi (calendar print) with the numbers for long and short months on the wall on the left.
Conditions:
Fine impression, colour and condition.