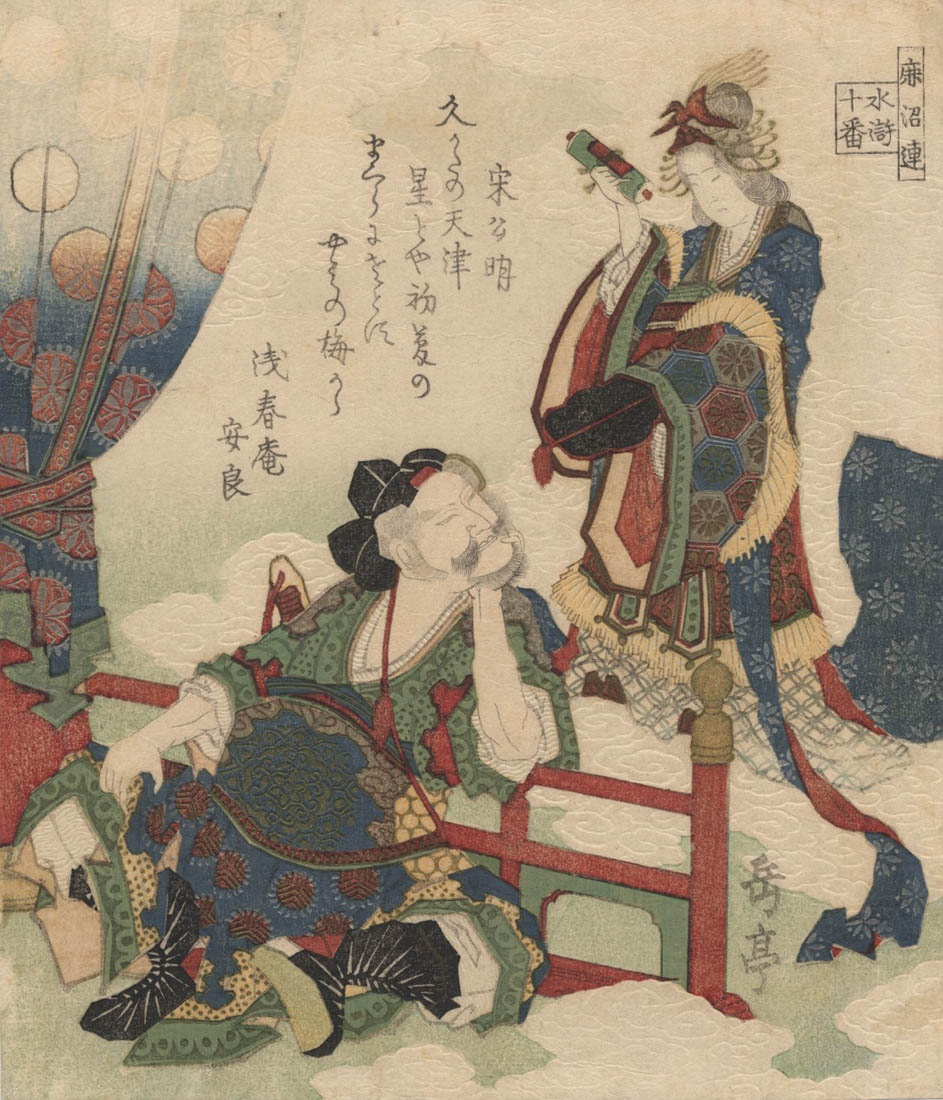 GAKUTEI (1786? - 1868). Suikoden hero. (Sold)
Artist:
Yashima Gakutei (1786? - 1868)
Subject:
A hero from the Suikoden, the famous Chinese epic novel, looking at Benten among the clouds holding a fan and scrool.
Series:
Suiko jūban (Ten images for the Sukoden)
Publisher:
Privately published for the circle of poets Kanuma.
Size:
Surimono shikishiban, 21,2x18,1 cm.
Medium:
Woodblock color print with use of metallic pigments and blind printing.
Remarks:
A rare surimono. Another two designs from this series are in the collection of the Harvard Art Museum n. 1933.4.2003 e 1933.4.2004.
Conditions:
Very good impression, color and conditions.