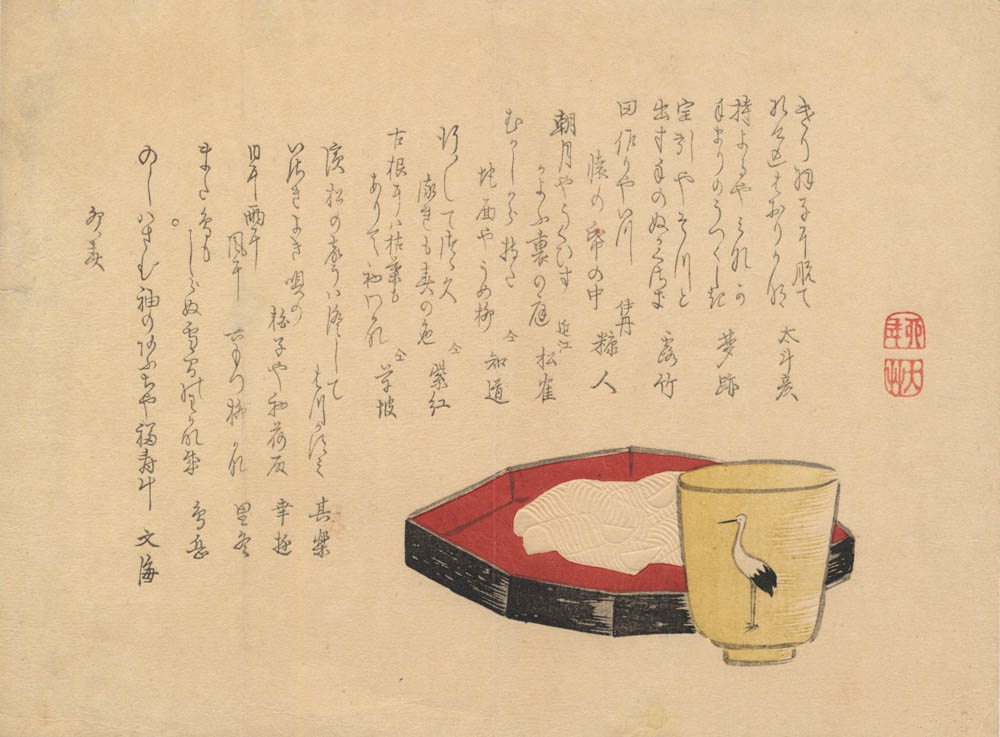 SHŪTEI (1810–1858). A tea cup and tray. (Sold)
Artist:
Tanaka Shūtei (1810-1858)
Subject:
A tea cup decorate with a stork and a tray with sweets.
Signature:
Unidentified artist seal.
Publisher:
Privately published.
Size:
Chuban tate-e, 19x25,6 cm.
Medium:
Woodblock color print
Remarks:
Tanaka Shūtei, known for several surimono, was a pupil of the Shijō school artist, Ueda Kōcho.
Conditions:
Three vertical folds, common for this kind of surimono, very good colour and conditions.