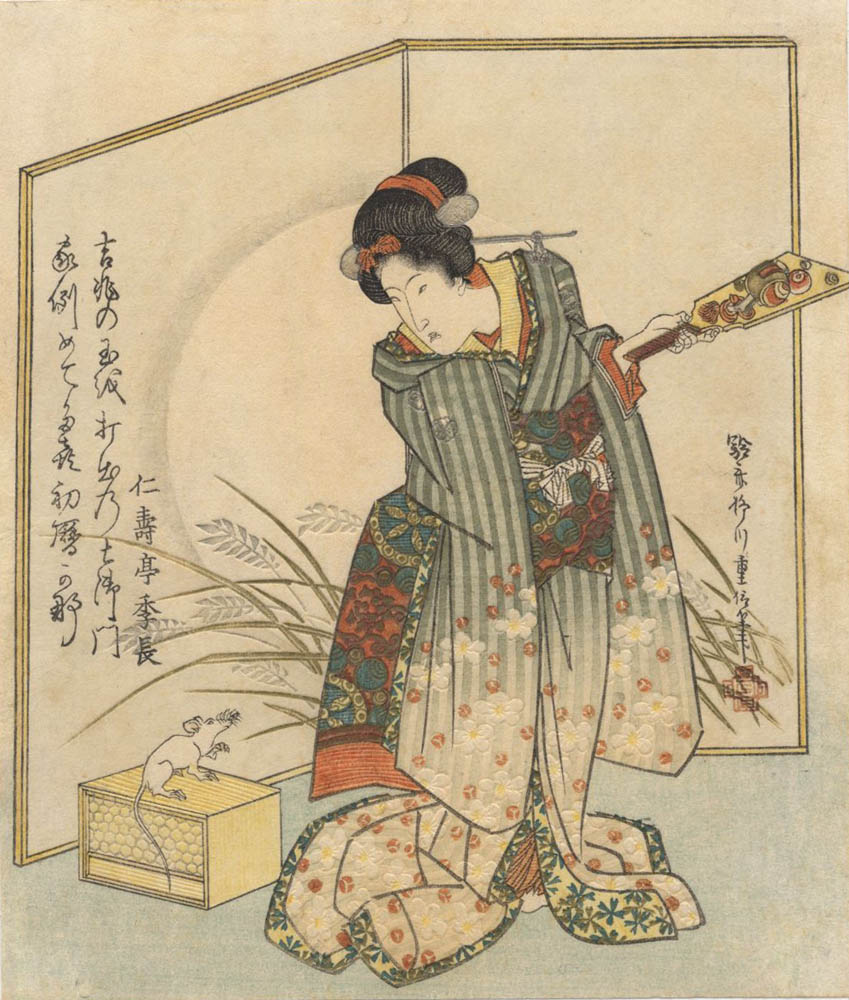 SHIGENOBU (1787 ?- 1833). A standing bijin. (Sold)
Artist:
Yanagawa Shigenobu (1787 ?- 1833)
Subject:
A standing lady holding a battledore decorated with the hammer of Daikoku, turns her head to look at a white rat, the messenger of Daikoku. Behind her a two fold screen decorated with reeds in front of a large moon. Poem by Niijutei Suenaga.
Signature:
Reisai Yanagawa Shigenobu hitsu and seal of the artist.
Date:
1828, Year of the Rat.
Publisher:
Privately printed.
Size:
Surimono shikishiban, 20x16,9 cm
Medium:
Woodblock color print with metallic pigments.
Conditions:
Fine impression, very good colour and condition.