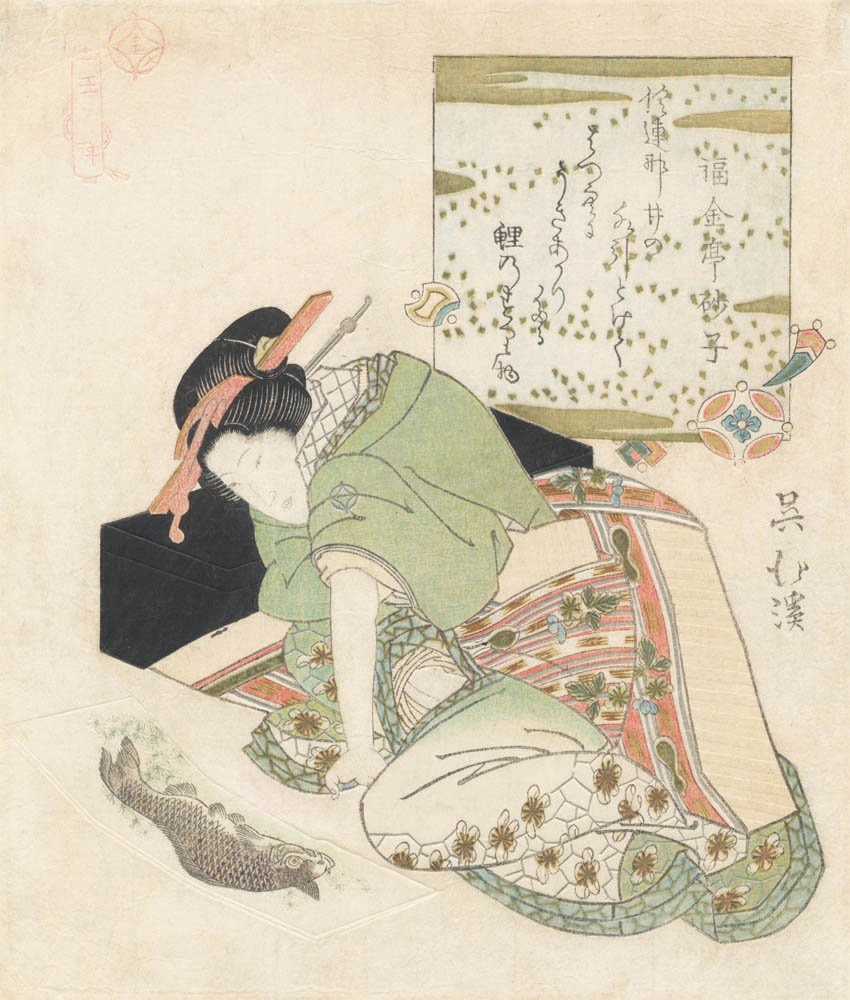 HOKKEI (1780-1850). A parody of Wang Xiang. (Sold)
Artist:
Totoya Hokkei (1780-1850)
Subject:
A woman looking at a large surimono
Series:
Shipporen nijushiko (Twenty-four paragon of filial piety for the Shipporen).
Publisher:
Privately printed for the poets' circle Shippo.
Size:
Surimono shikishiban, 21,4x18,2 cm.
Medium:
Woodblock color print
Remarks:
The subject is a parody of Wang Xiang fishing in the iced lake to feed his adopted mother. A very interesting print, among the few showing the surimono in use.
Conditions:
Fine impression, colours slightly faded otherwise good conditions.