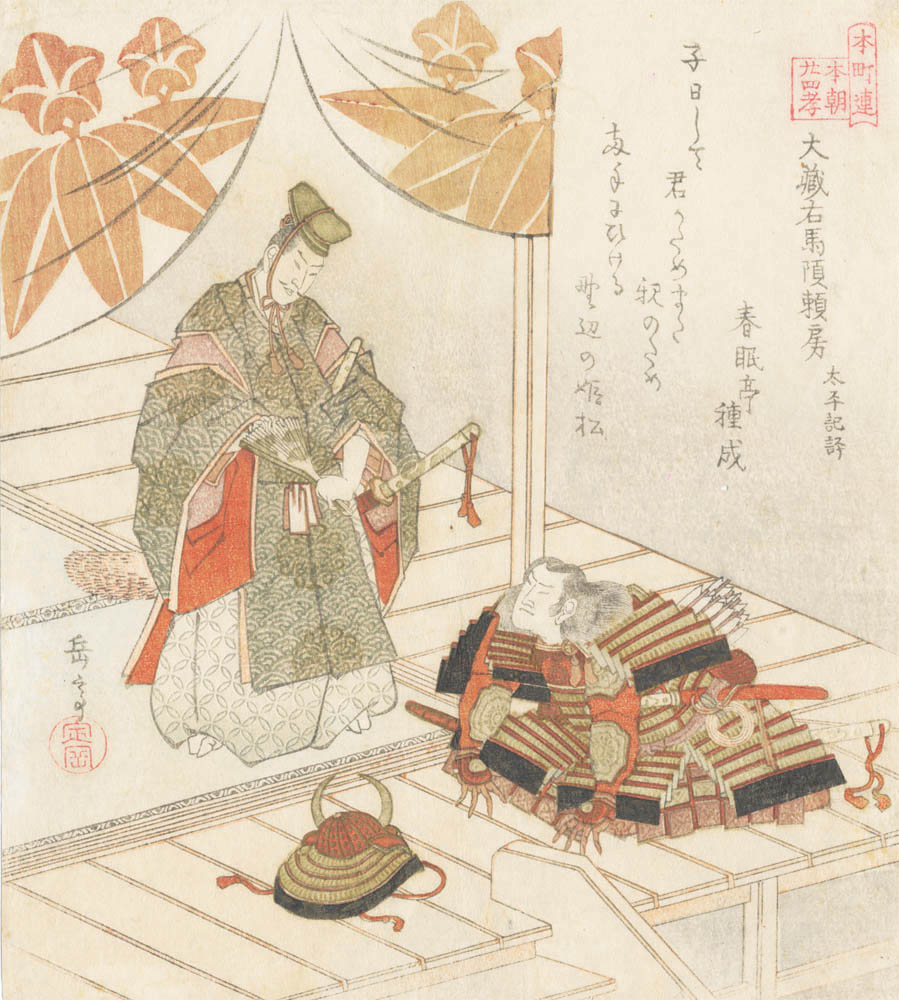 GAKUTEI (1786?-1868). Yorifusa. (Sold)
Artist:
Yashima Gakutei (1786?-1868)
Subject:
The Shogun and the warrior.
Series:
Honchoren - Honcho nijushiko (Twenty-four examples of filial piety for the Honchoren).
Signature:
Gakutei, artist's seal Sadaoka.
Publisher:
Privately printed for the poets' group Honcho.
Size:
Surimono shikishiban, 20,7x18,5 cm.
Medium:
Woodblock color print
Literature:
Two other examples are illustrated in Matthi Forrer. Surimono in the Rijksmuseum Amsterdam. Leiden 2013, no. 399, and in Joan B. Mirviss. The Frank Lloyd Wright Collection of Surimono. New York 1995, no. 3.
Remarks:
The warrior is Okura Ubain Yorifusa and the Shogun Minamoto no Yoritomo.
Conditions:
Fine impression, very good colour and conditions.