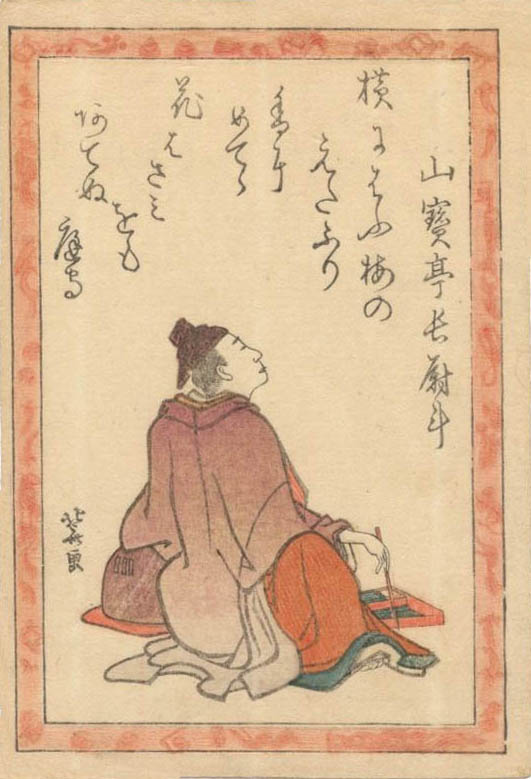 HOKUSAI (1760-1849). A kyoka poet. (Sold)
Artist:
Katsushika Hokusai (1760-1849)
Subject:
A kyoka poet seated holding a brush.
Series:
From an untitled series, of probably one hundred surimono, with portraits of kyoka poets.
Size:
Surimono koban, 13x9 cm
Medium:
Woodblock color print
Literature:
in Ota Memorial Museum of Art, Katsushika Hokusai from The Peter Morse Collection, Tokyo, 1988, p. 108, no. 167 (where 78 surimono are illustrated from the series) and in Nagata, Seiji Nagata. Edo ga unda sekai no eshi: dai Hokusai ten, 2 voll., Tokyo, 1993, n. 54 p.176.
Conditions:
Very good impression, color and condition.