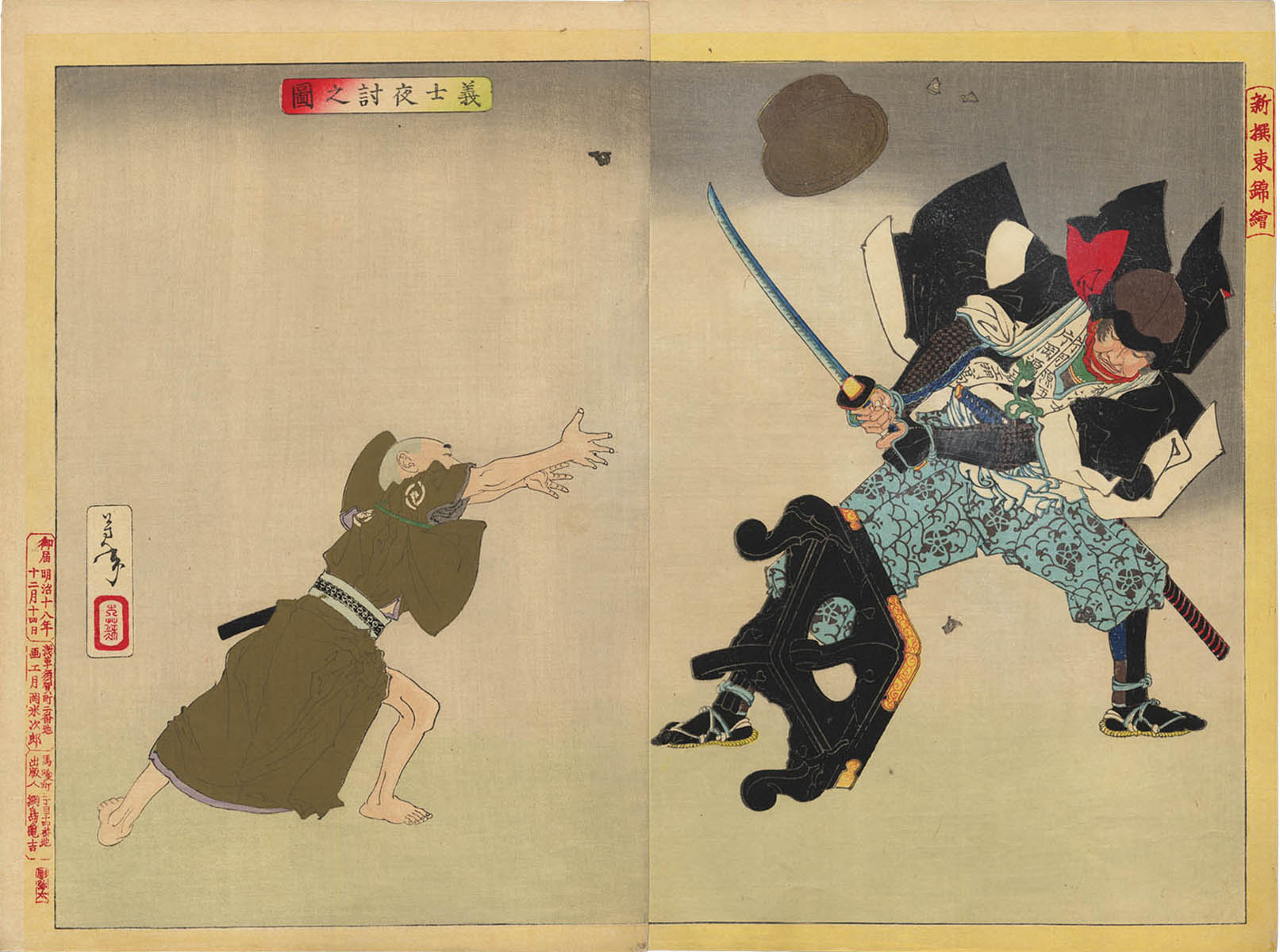 YOSHITOSHI (1839-1892) Kataoka Gengoemon. (Sold)
Artist:
Tsukioka Yoshitoshi (1839-1892)
Subject:
A young retainer of lord Kira hurling a brazier at Kataoka Gengoemon during the night attack of the forty-seven ronin.
Series:
Shinsen azuma nishiki-e. (New selections of eastern brocade pictures).
Signature:
Yoshitoshi. Artist's seal Taiso.
Size:
Oban diptych, 37,4x50,3 cm.
Medium:
Woodblock color print.
Conditions:
Very good impression, colour and conditions.