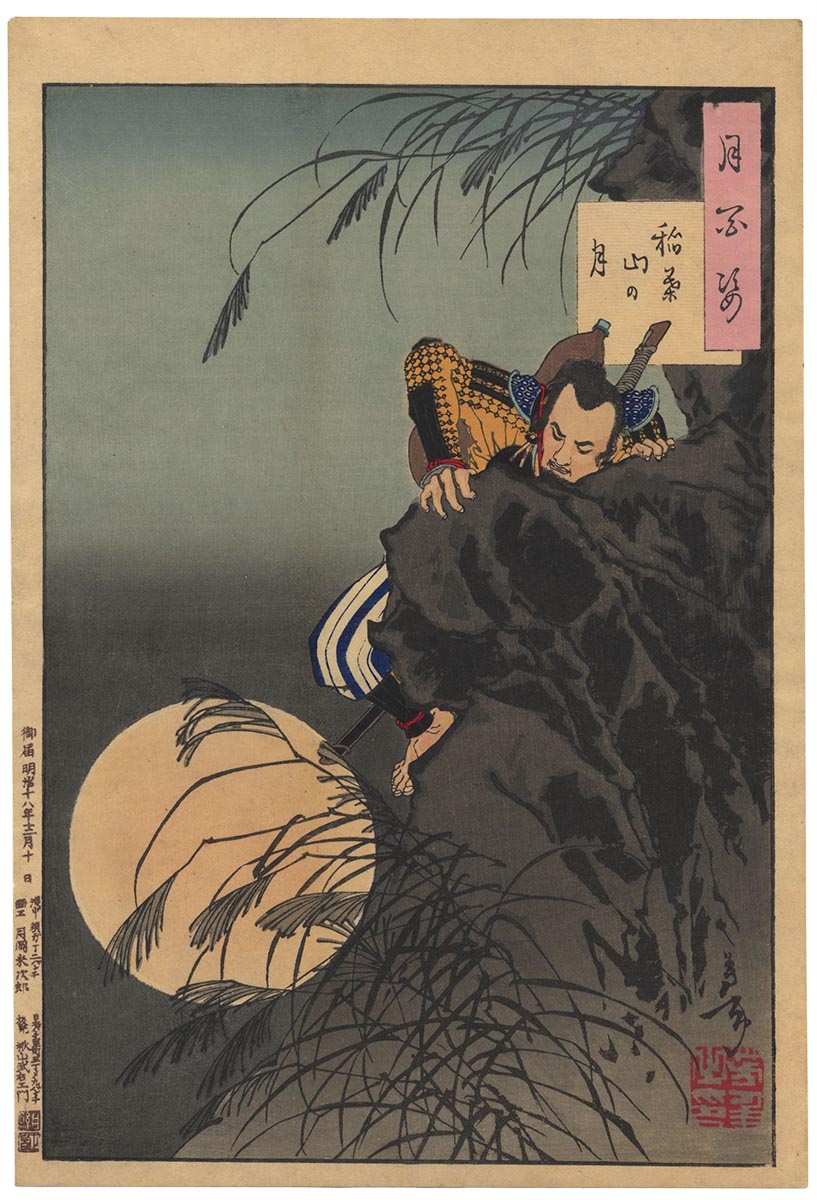 YOSHITOSHI (1839-1892). Inaba Mountain moon
Artist:
Tsukioka Yoshitoshi (1839-1892)
Subject:
Kinoshita Hideyoshi climbing Mount Inaba
Series:
Tsuki hyakushi (One hundred aspects of the moon )
Signature:
Yoshitoshi and artist seal Yoshitoshi no-in
Publisher:
Akiyama Beumon
Size:
Oban tate-e, 36,3x24,5 cm
Literature:
Another impression is illustrated and described in detail in John Stevenson. Yoshitoshi s One Hundred Aspects of the Moon. Hong Kong, 1992, no. 7.
Conditions:
Very good impression, colors and conditions.