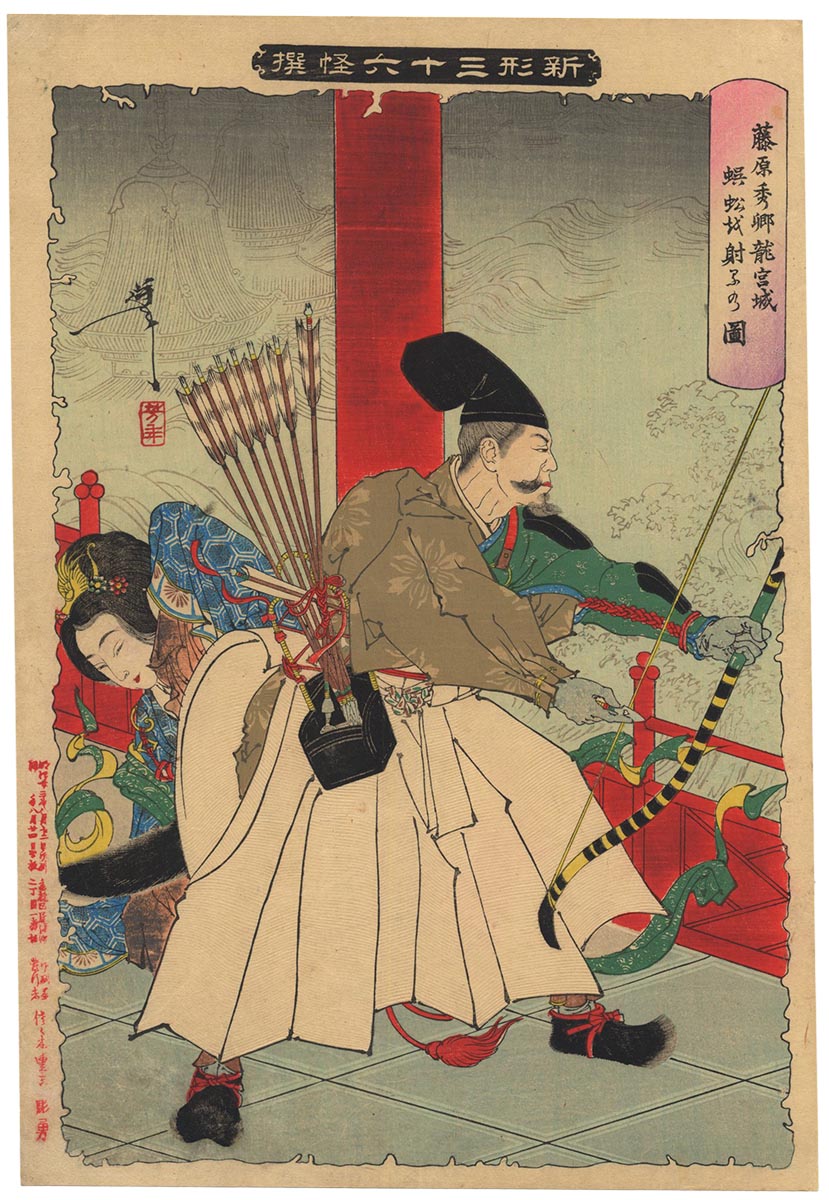 YOSHITOSHI (1839-1892). Fujiwara no Hidesato
Artist:
Tsukioka Yoshitoshi (1839-1892)
Subject:
Fujiwara no Hidesato shooting the centipede at the Dragon King Palace.
Series:
Shinkei sanjurokkaisen (New Forms of Thirty-six ghosts)
Signature:
Yoshitoshi and artist seal Yoshitoshi
Publisher:
Matsuki Heikichi
Size:
Oban tate-e, 36,3x24,9 cm
Literature:
Another impression is illustrated and described in detail in John Stevenson. Yoshitoshi s Thirty-six Ghosts. New York and Tokyo 1983, plate XVIII.
Conditions:
Very good impression, colors and conditions.