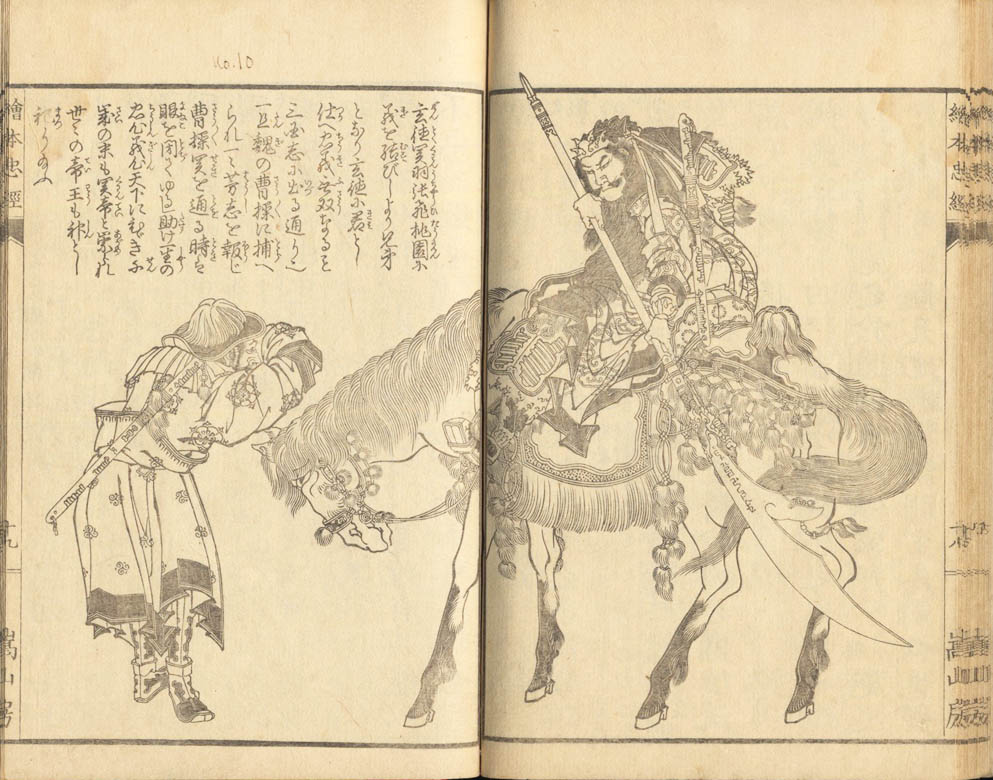 HOKUSAI (1760-1849). Ehon chūkyō
Artist:
Katsushika Hokusai (1760-1849)
Subject:
Ehon chūkyō (The Picture Book of Loyalty). One volume, complete.
Description:
First edition finely printed of a Chinese classic illustrated by Hokusai, with 2 single page and 12 double page illustrations.
Publisher:
Kobayashi Shinbei, Edo.
Medium:
Woodblock monochrome printing.
Remarks:
Withdrawn from the Public Library Brookline, Mass. Ink stamp of the Library.
Conditions:
Fine impression, illustrations numbered in ink on top margin, the title written in romanji on the last cover otherwise in very good condition.