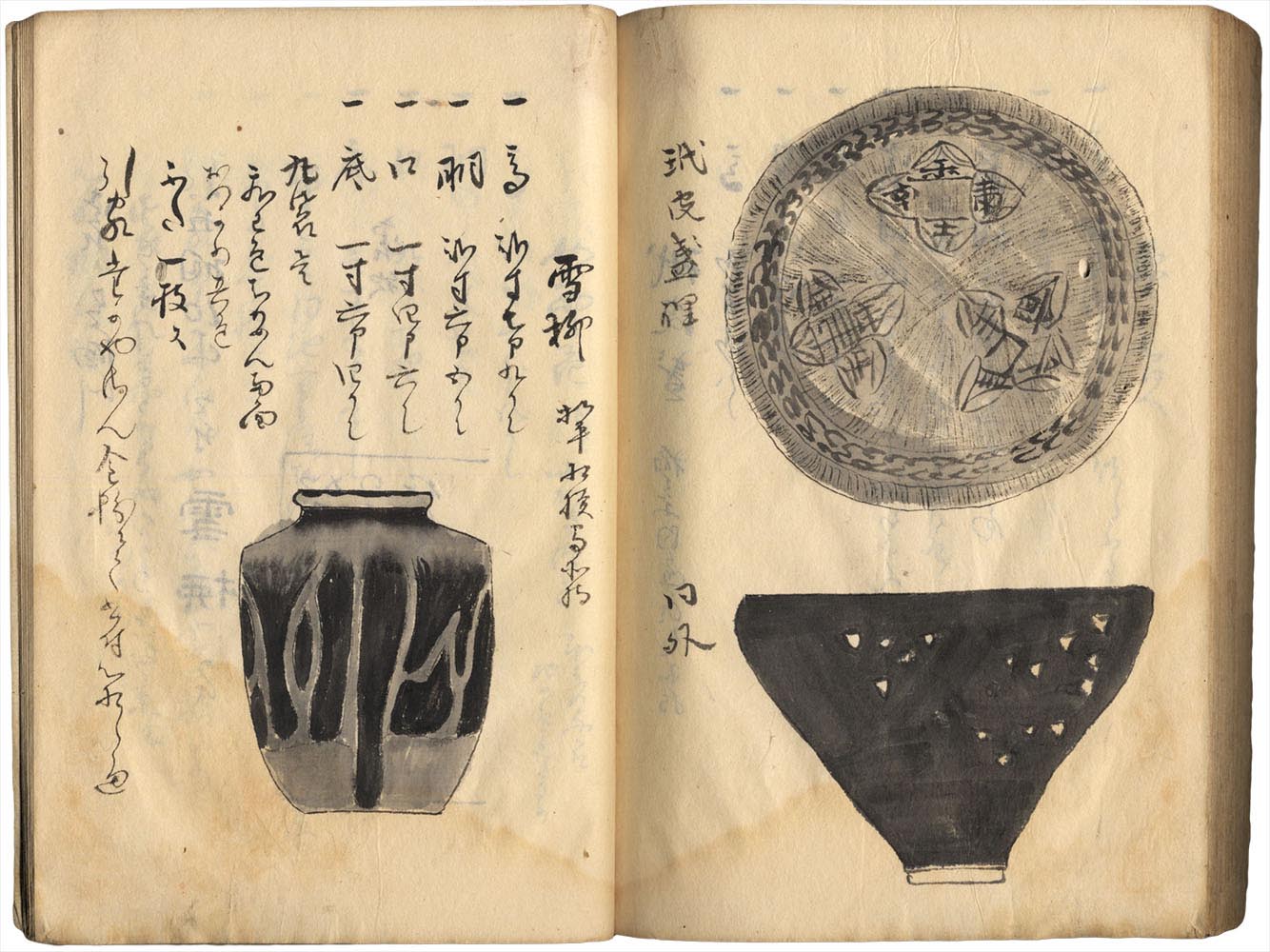 ANONYMOUS. Ceramic vase models
Title:
Meibutsu zukai (Images of special products). One volume.
Description:
Hand-painted book with about two hundred pages with one hundred models of ceramics vases of traditional forms, shapes and glazes.
Signature:
Apparently unsigned
Date:
Edo or Meiji period
Medium:
Hand-painted in black ink (sumi-e).
Conditions:
The front cover and few pages with worm-holes on one corner otherwise very good conditions.