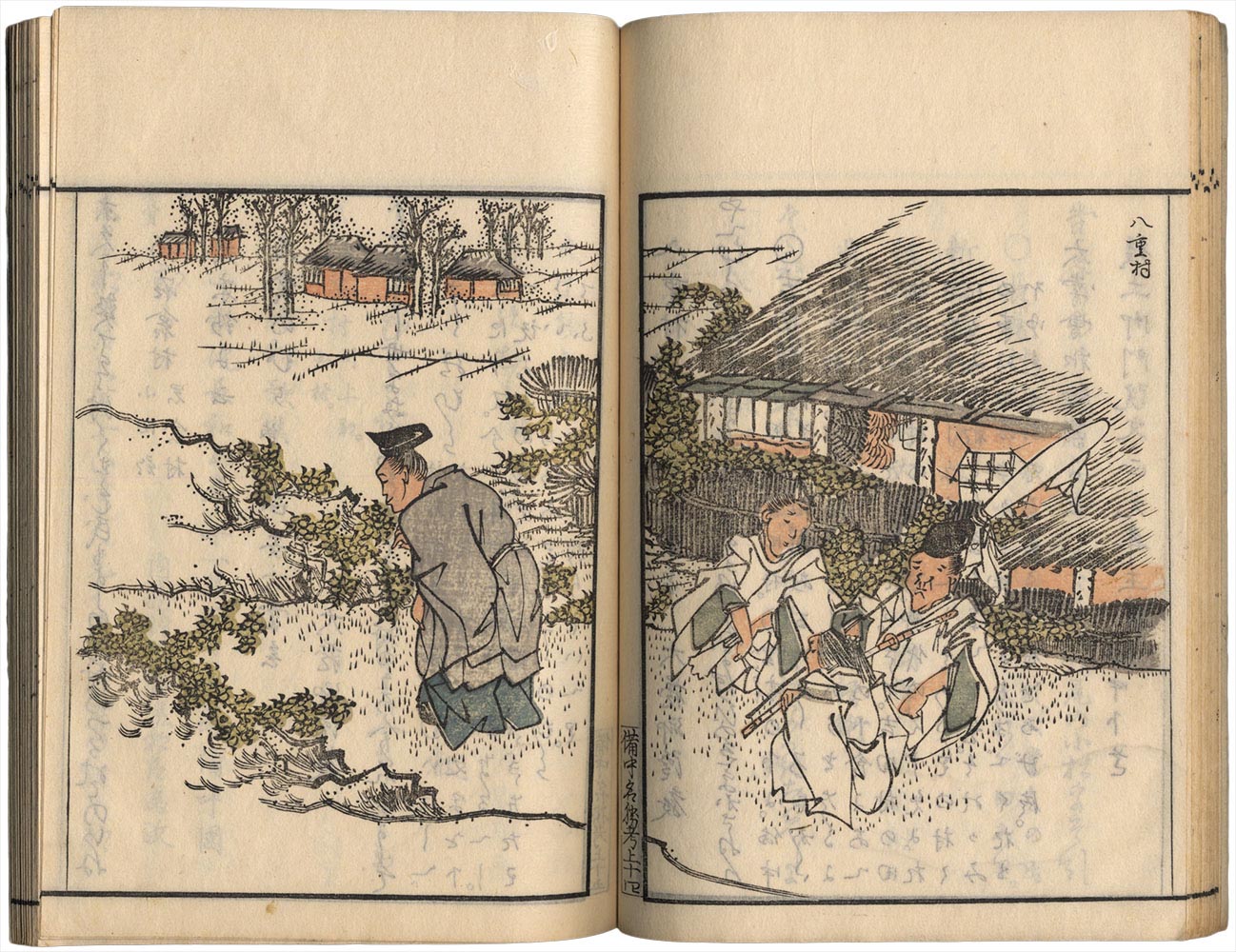 HOZAN (active 1820-40 ca.) Bitchu meisho ko
Artist:
Tsuji Hozan (active 1820-40 ca.)
Title:
Bitchu meisho ko (Famous places of Bitchu). Two volumes, complete.
Description:
This book is also known in a four volumes edition. The 18 double page illustrations are printed in two or three colors on fine translucent paper. Bitchu was an old province of Japan on the Inland Sea side of western Honshū, in what is today western Okayama Prefecture.
Medium:
Woodblock printing in light color.
Literature:
Charles H. Mitchell, The Illustrated Books of the Nanga, Maruyama, Shijo and Other Related Schools of Japan. Los Angeles, 1972, p. 224. Brown, p. 93-94. Holloway, p. 23. Toda, p. 388.
Conditions:
Hand-painted title slips otherwise very good conditions.