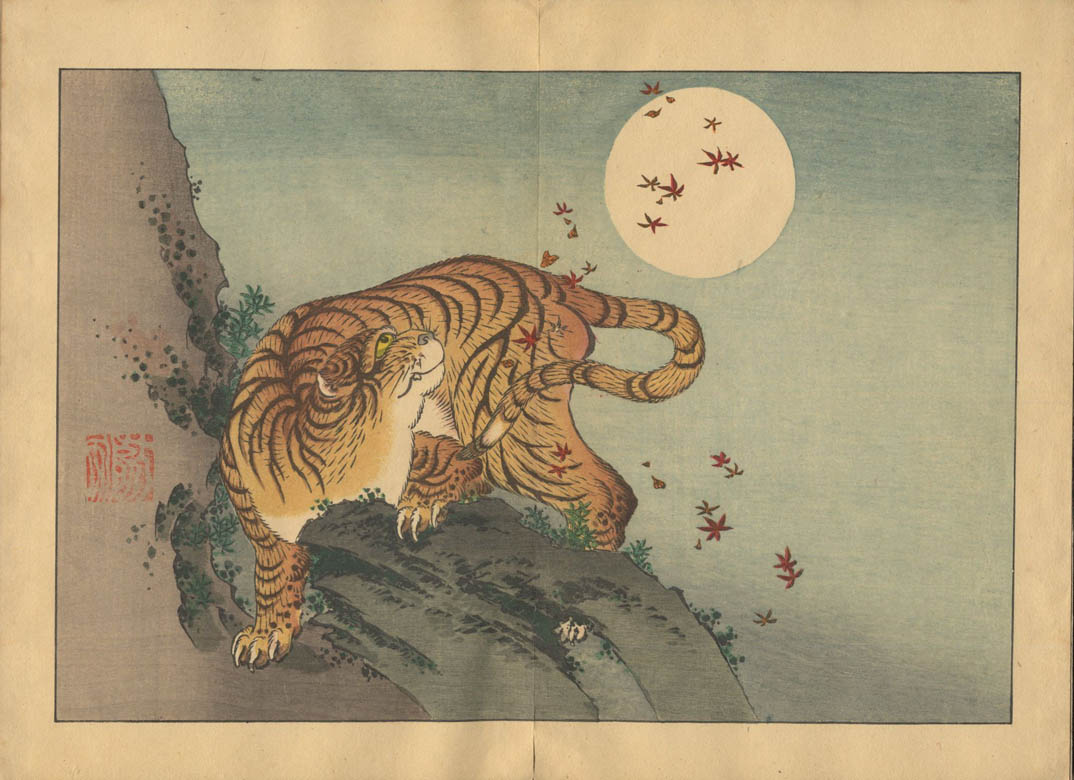 after HOKUSAI (1760-1849). Katsushika shinsō gafu. (Sold)
Artist:
after Katsushika Hokusai (1760-1849)
Title:
Katsushika shinsō gafu (Album of original drawings by Katsushika). One volume.
Description:
The album is illustrated with twelve plates after drawings by Hokusai. A type of publication that can be considered the precursor of art books.
Date:
Colophon dated Meiji 23 (1890)
Publisher:
Matsumura Magokichi
Size:
Folding album, 24,5x16,7 cm
Medium:
Woodblock color print.
Conditions:
Fine impression and color, very good conditions.