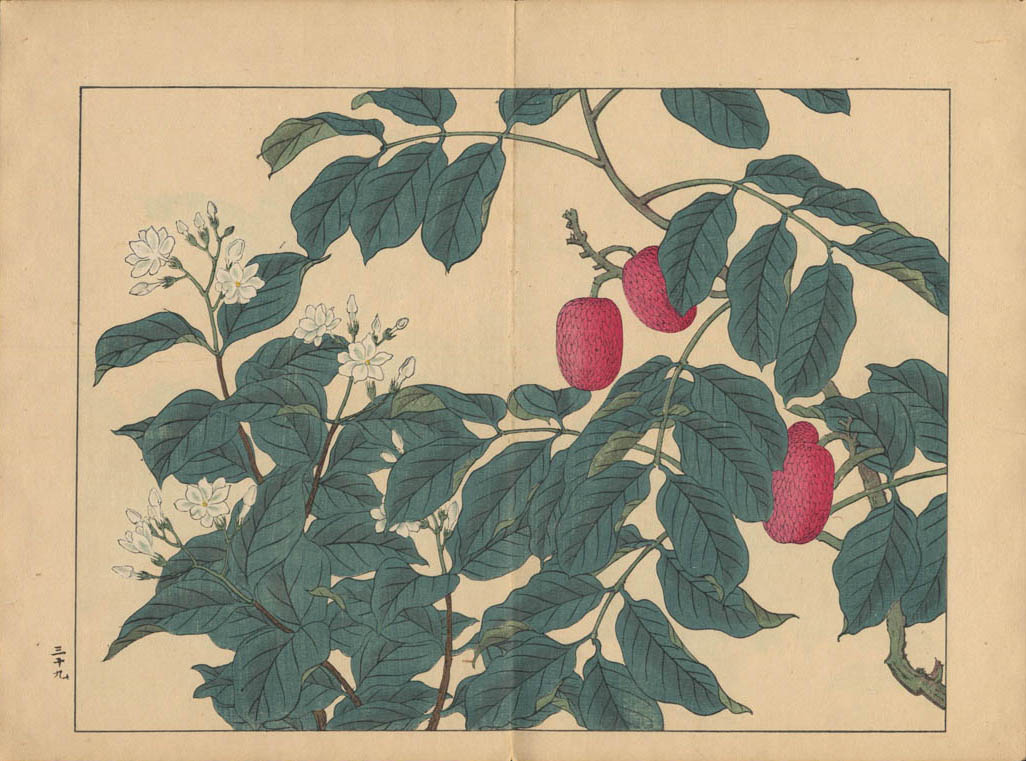 after SAKAI HŌITSU. Shiki no hana. Aki
Artist:
after Sakai Hōitsu (1761-1828)
Title:
Shiki no Hana. Aki (Autumn). One volume of ten.
Description:
Shiki no Hana is a set of ten volumes with illustrations of flowers after the famous artist of the Rimpa School Sakai Hōitsu (1761-1828). The series includes two volumes for spring, four for summer, three for autumn and one for winter. This is the volume for the autumn and includes twenty-six plates
Publisher:
Unsōdō, Kyoto.
Size:
Orihon, folding album, 28x19 cm
Medium:
Woodblock color print
Literature:
Yamada Unsodo (publisher). An Illustrated Catalogue of Books, Periodicals & Albums for Art & Artistic Designs. Kyoto: Yamada Unsodo, 1915, no. 200-1-2-3.
Conditions:
Good impression, color and conditions.