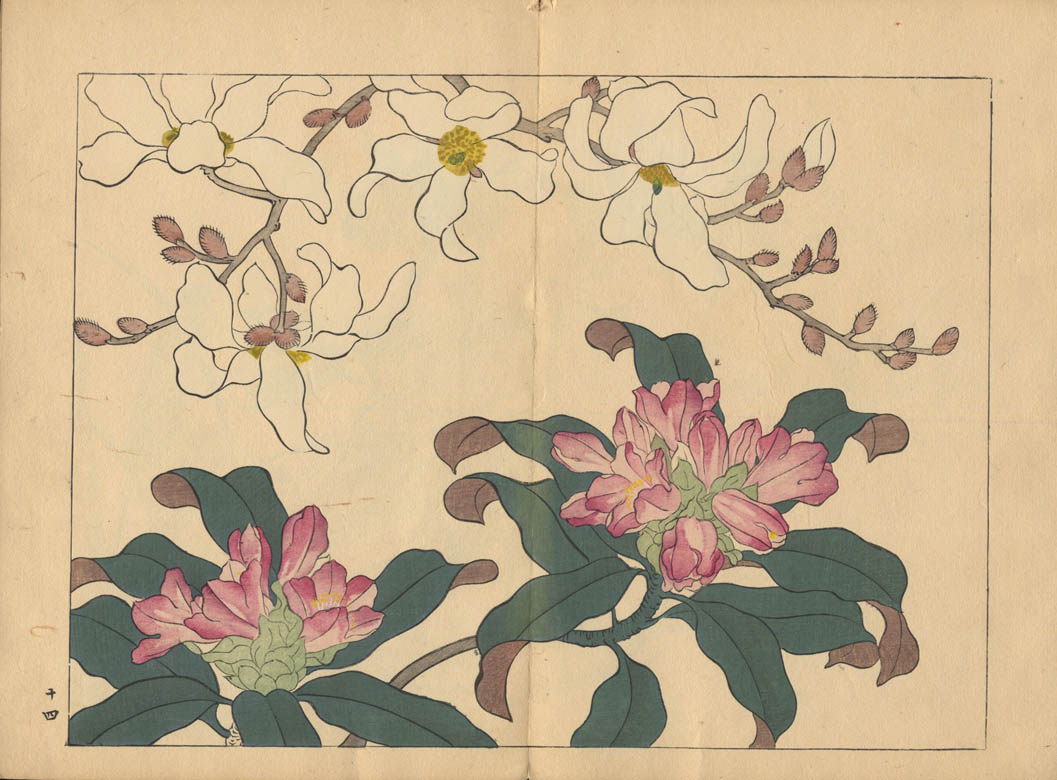 after SAKAI HŌITSU. Shiki no hana. Haru.
Artist:
after Sakai Hōitsu (1761-1828)
Title:
Shiki no Hana. Haru (Spring). One volume of ten.
Description:
Shiki no Hana is a set of ten volumes with illustrations of flowers after the famous artist of the Rimpa School Sakai Hōitsu (1761-1828). The series includes two volumes for spring, four for summer, three for autumn and one for winter. This is the volume for spring and includes one half page plate and twenty-four plates.
Publisher:
Unsōdō, Kyoto.
Size:
Orihon, folding album, 28x19 cm
Medium:
Woodblock color printing.
Literature:
Yamada Unsodo (publisher). An Illustrated Catalogue of Books, Periodicals & Albums for Art & Artistic Designs. Kyoto: Yamada Unsodo, 1915, no. 200-1-2-3.
Conditions:
Cover damaged otherwise good conditions.