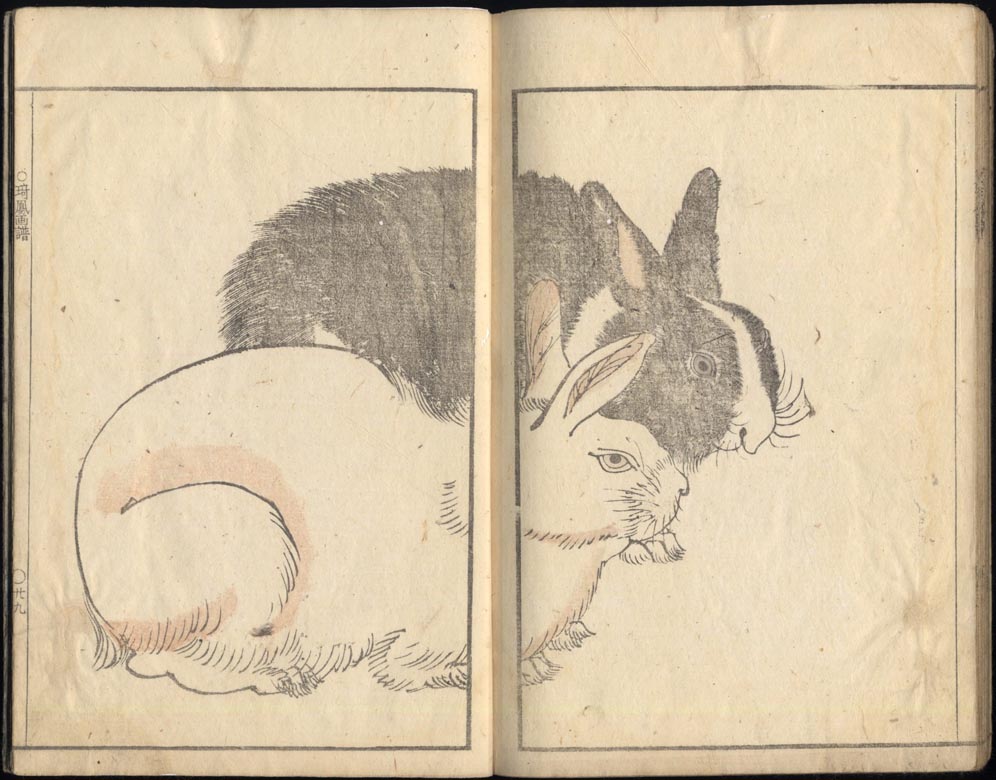 KIHO (1778-1852). Kiho gafu.
Artist:
Kawamura Kiho (1778-1852)
Title:
Kiho gafu. One volume, complete.
Publisher:
Bunchodo, Kyoto.
Medium:
Woodblock color print
Literature:
Brown, p. 105. Holloway , no. 32. Toda, p. 388. Hillier & Smith, no. 117. Hillier 1987, p. 698-700, 703. Kerlen, no. 839. Mitchell p. 360-1.
Remarks:
The book is illustrated with 30 double page illustrations in light colour of different subjects, including some landscapes, animals, human and legendary figures. This copy differs in some details and colophon date from the two examples in Mitchell which are dated 1827. Kawamura Kiho was adopted son and pupil of Kawamura Bumpo.
Conditions:
Very good conditions