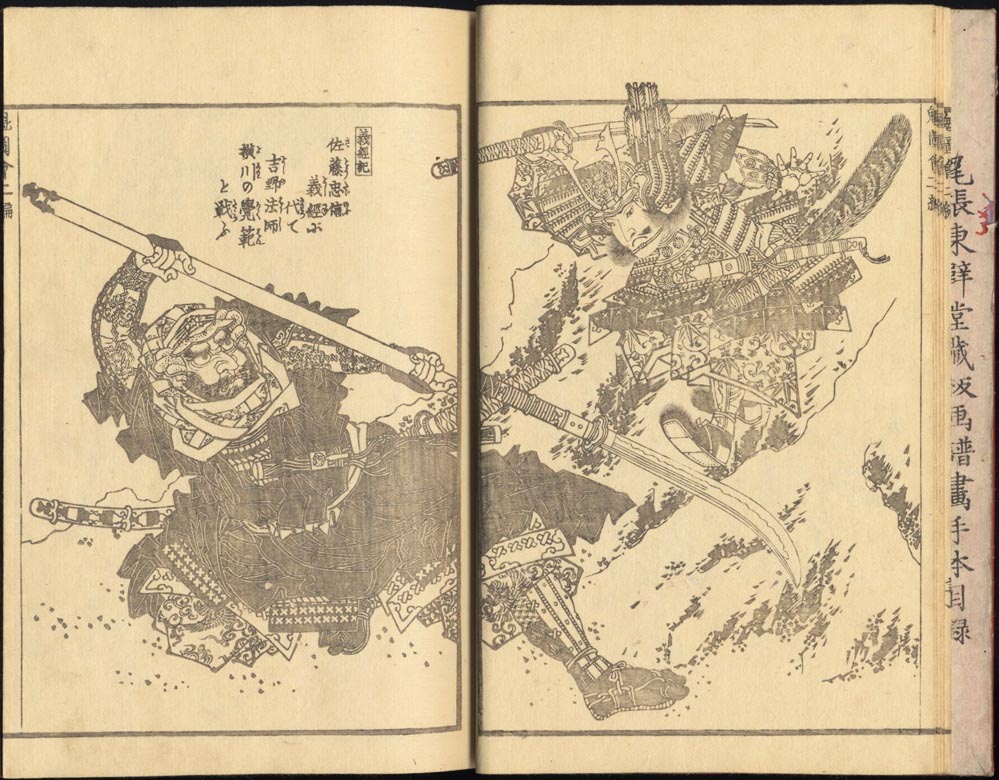 EISEN (1790-1848). Buyu sakigake zue
Artist:
Keisai Eisen (1790-1848)
Title:
Buyu sakigake zue. Two volumes, complete.
Publisher:
Eirakuya Toshiro, Nagoya.
Medium:
Woodblock printing.
Literature:
Matthi Forrer. Eirakuya Toshiro Publisher at Nagoya. Amsterdam: J.C. Gieben Publisher.1985. This impression is not recorded by Forrer and should be E3/40.
Remarks:
A fine set of the warriors books by Eisen complete with the rare original color book-wrapper (fukuro). The two volumes contain 74 pages illustrated in B/w. Colophon dated Tempo 9 (1838), probabbly this impression is of few years later.
Conditions:
Very good impression and conditions.