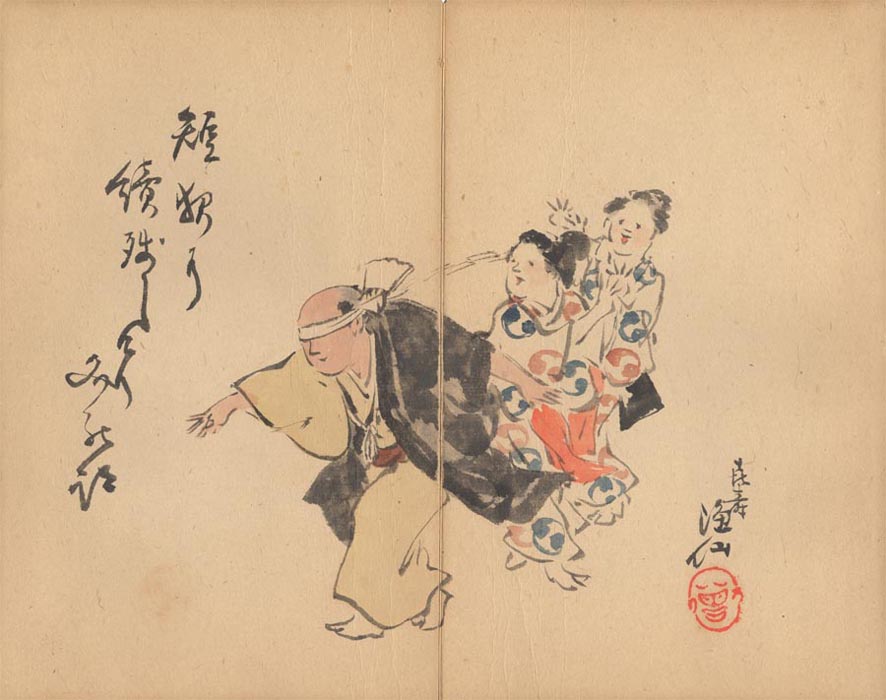 SHIMA SEIEN (1892-1970) et al. Painting album.
Artist:
Shima Seien (1892-1970) et al.
Title:
Untitled set of two albums of paintings.
Date:
Dating from from 1890 to 1950 ca.
Size:
Orihon albums, 28,5x18 cm.
Medium:
Painting on paper. Black ink and colour.
Remarks:
A collector's two albums set of ink paintings on paper by various painters from the Osaka area. Among the artists are Fukuda Chokujo (1861-1947), Shima Seien (1892-1970), Morikawa Sobun (1847-1902) and Nakagawa Wado (1880-?). The two volumes contain 39 paintings and 2 pages of calligraphy.
Conditions:
Brocade covers slightly rubbed otherwise very good conditions.