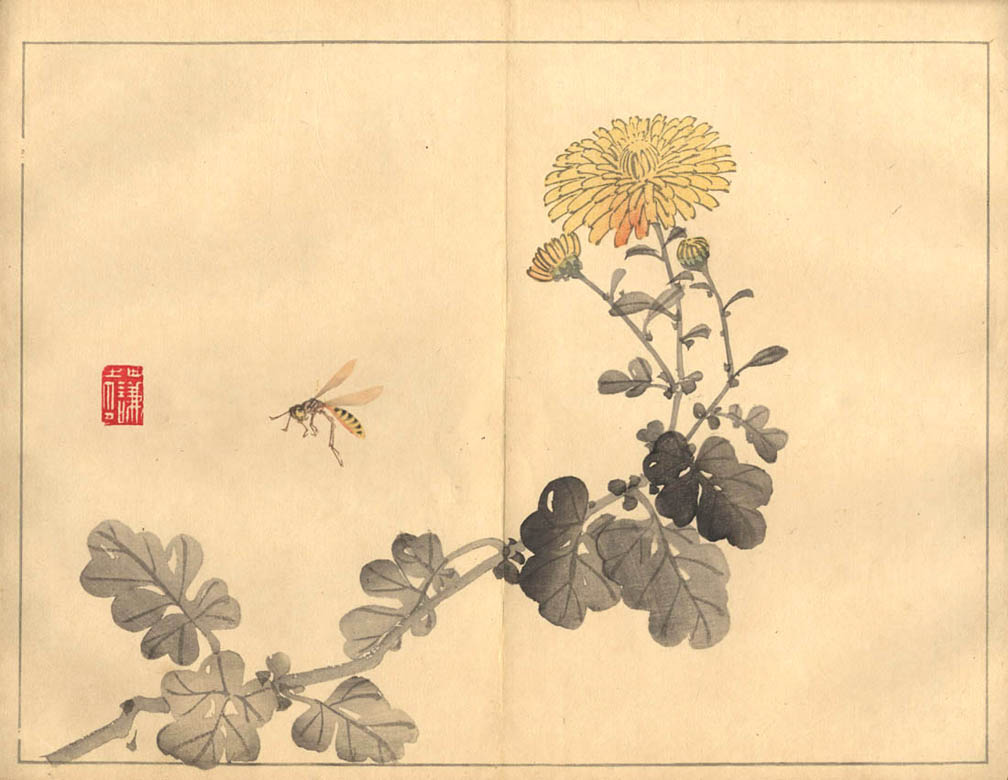 NISHIYAMA KANEI (1834-1897). Kanei gafu. (Sold)
Artist:
Nishiyama Kanei (1834-1897)
Title:
Kanei gafu (Drawings by Kanei). One volume, complete.
Description:
A fine book with 25 large color plates of birds and flowers.
Publisher:
Maekawa Eikichi.
Size:
Orihon album, 28 x 18 cm.
Medium:
Woodblock color printing.
Literature:
Charles H. Mitchell. The Illustrated Books of the Nanga, Maruyama, Shijo and Other Related Schools of Japan. Los Angeles 1972, p. 334. Jack Hillier. The Art of the Japanese Book. 2 voll.. London 1987 p. 969.
Remarks:
Nishiyama Kanei was an artist from Osaka of the Shijo school, son and pupil of Nishiyama Hoen.
Conditions:
Original cover and title slip. Very good impression, color and conditions. With a modern brown cloth chitsu case.