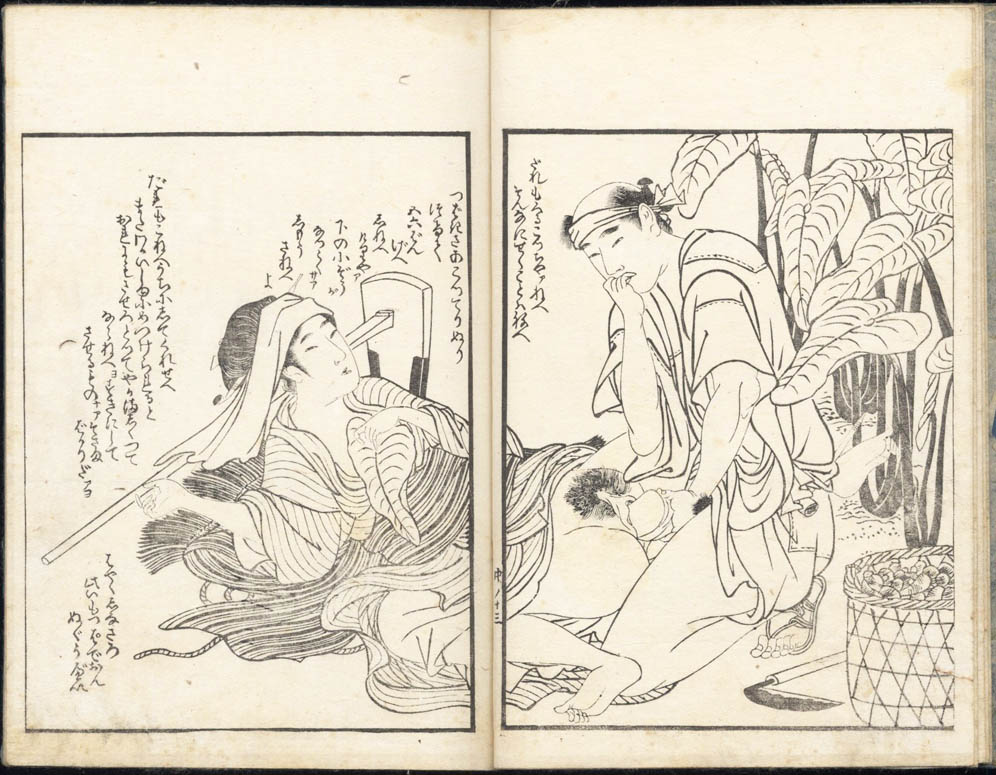 TOYOMARU (active 1785-1800 ca.) Ehon masu kagami. (Sold)
Artist:
Utagawa Toyomaru (active 1785-1800 ca.)
Title:
Ehon masu kagami. Three volumes, complete.
Description:
A fine set of erotic subject, each volume contains seven double page and two single page illustrations.
Medium:
Woodblock printing.
Literature:
Yoshiiku Shirakura. Eiri shunga ehon mokuroku. Tokyo, 2007, p. 97.
Remarks:
Toyomaru was a pupil of Utagawa Toyoharu and later of Katsukawa Shunsho. in 1796 he adopted the name of Shunro II.
Conditions:
Very good impression and conditions.