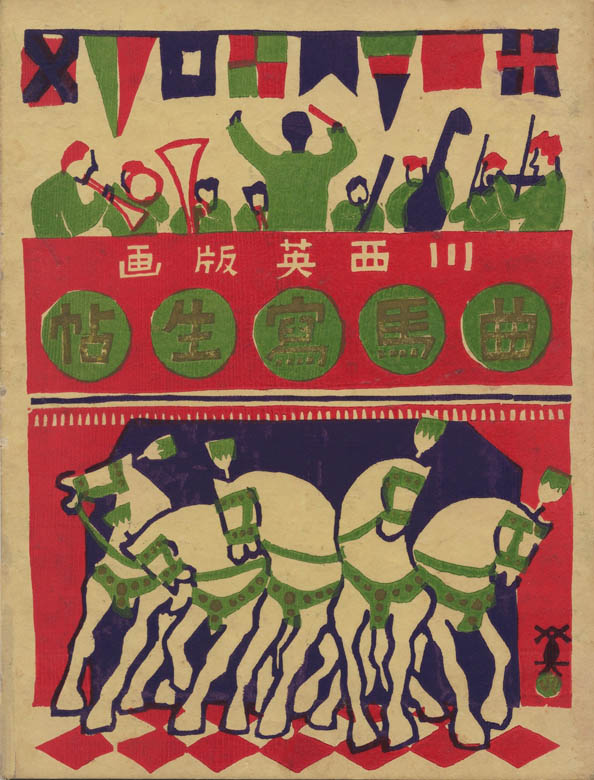 KAWANISHI HIDE (1894-1965). Kyokubo shaseichō. (Sold)
Artist:
Kawanishi Hide (1894-1965)
Title:
Kyokuba shaseichō (Album of circus drawings). One volume, complete.
Description:
Printed on thick rigid paper, colphon inside front cover, frontispiece, and seven double-page illustrations of circus scenes. The circus was one of the favorite subjects of Kawanishi Hide, one of the most important artists of the Sosaku Hanga movement.
Publisher:
Hangashō, Tokyo.
Medium:
Woodblock press printing.
Literature:
Nihon no hanga, Nostalgia and Modernity. The Stiles of Komura Settai and Kawanishi Hide. Amsterdam, 2012, p. 13-20.
Conditions:
Good conditions.