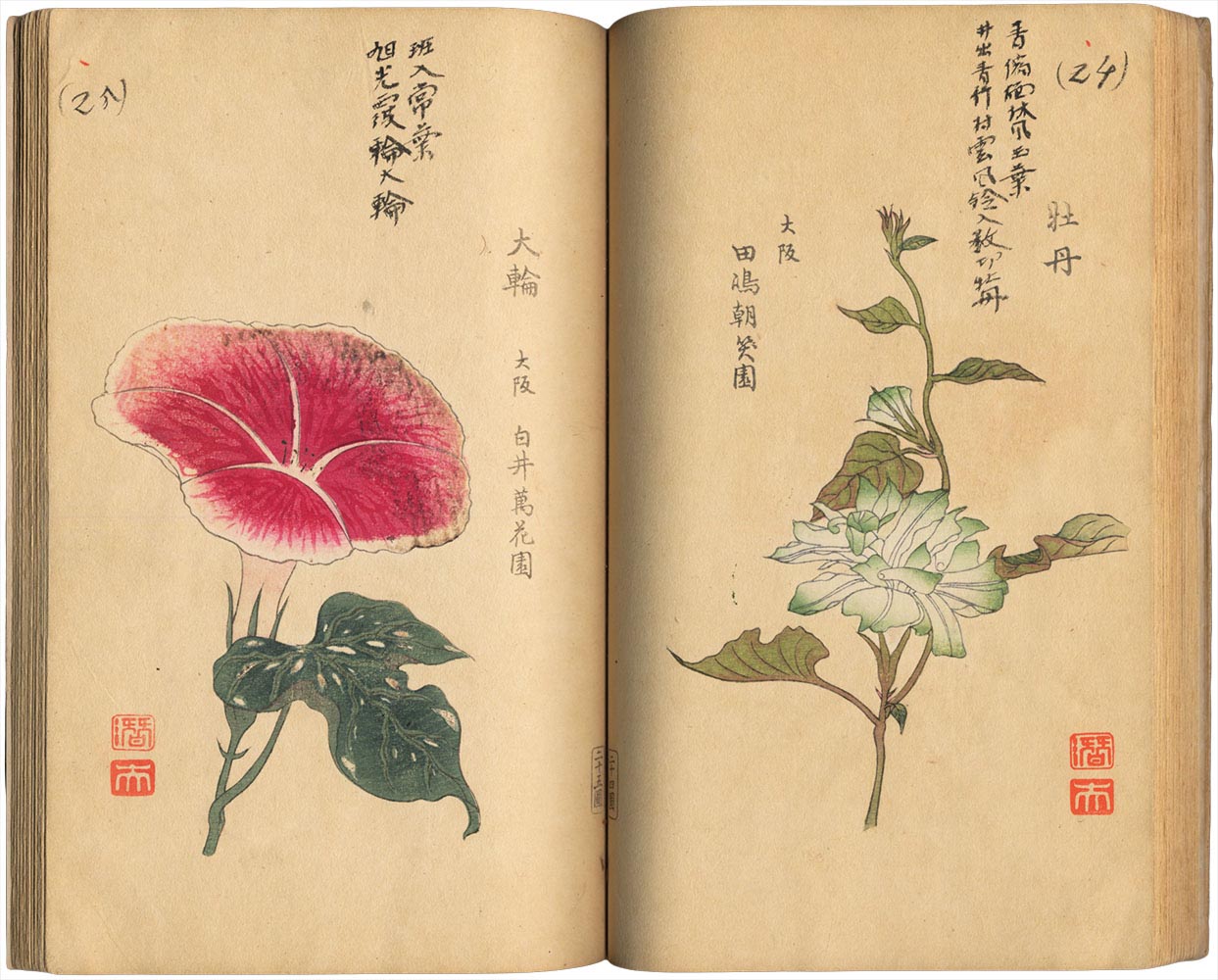 KATAOKA SENFU. Asagao zusetsu
Artist:
Kataoka Senfu (active in Meiji period)
Subject:
Asagao zusetsu. Two volumes, complete.
Description:
One volumes with 46 plates of Japanese morning glory and one volume of text only.
Publisher:
Tanaka Sōeidō, Osaka.
Medium:
Woodblock printing for the volume of plates and machine printing for the text volume.
Conditions:
All color plates are numbered in ink and have some handwritten notes in Japanese referring the different flowers. In very good conditions.