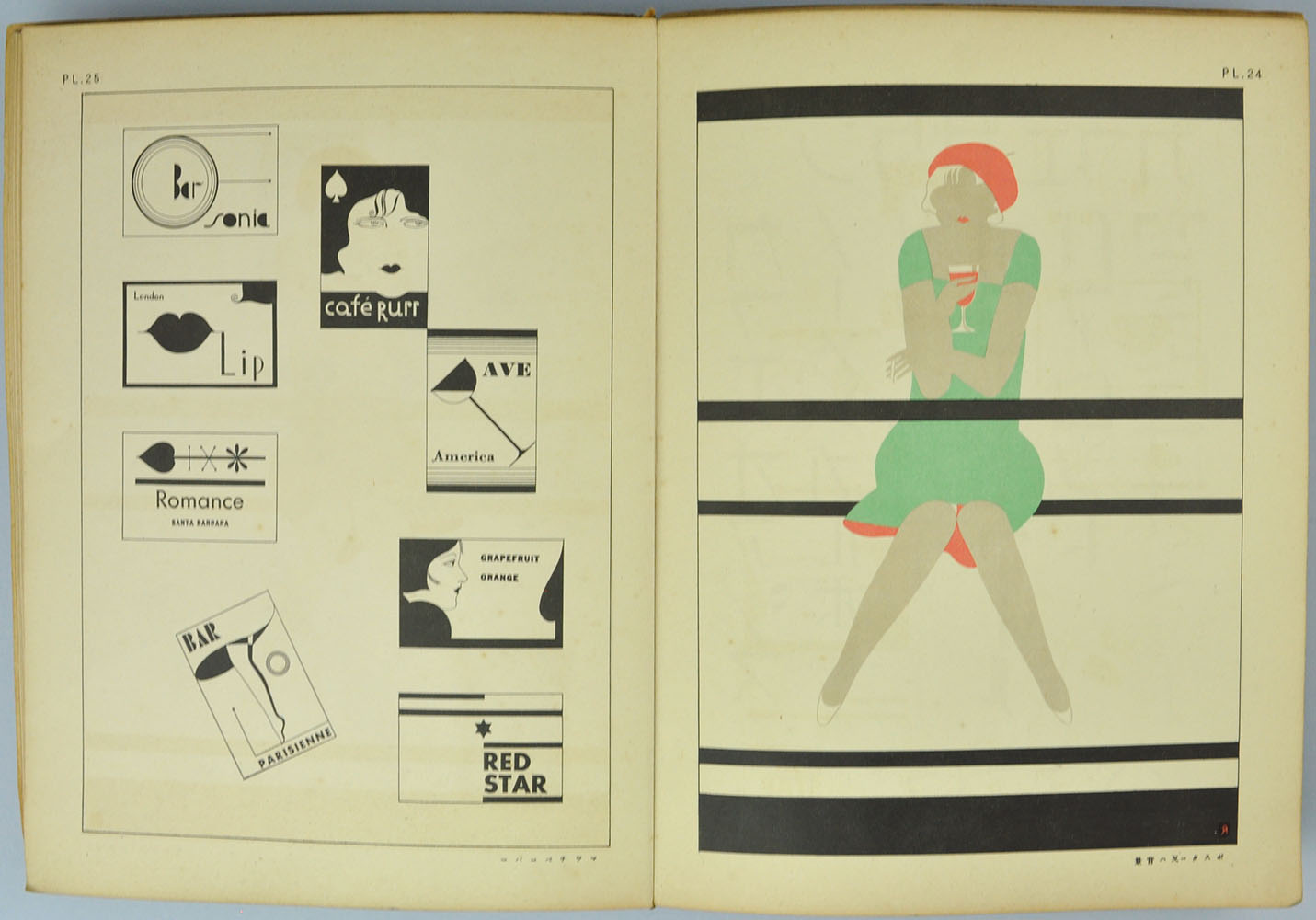 YAMANA AYAO (1897-1980). Models for bar and cafe. (Sold)
Artist:
Yamana Ayao (1897-1980)
Title:
Kafee Baa Kissaten Kokoku Zuanshu (Collection of model for bars and cafe). One volume, complete.
Description:
A volume of 50 pages with advertising designs for bars and cafes: business cards, poster designs, signs, menus and more.
Publisher:
Seibundō, Tokyo
Medium:
Machine printing in black and white and color.
Remarks:
Yamana Ayao was an important Japanese graphic designer and the first president of the association of Japanese advertisers. For a long time he worked in the advertising department of Shiseidō, the large cosmetics company designing also the magazine Hanatsubaki.
Conditions:
Some browning otherwise in good conditions.