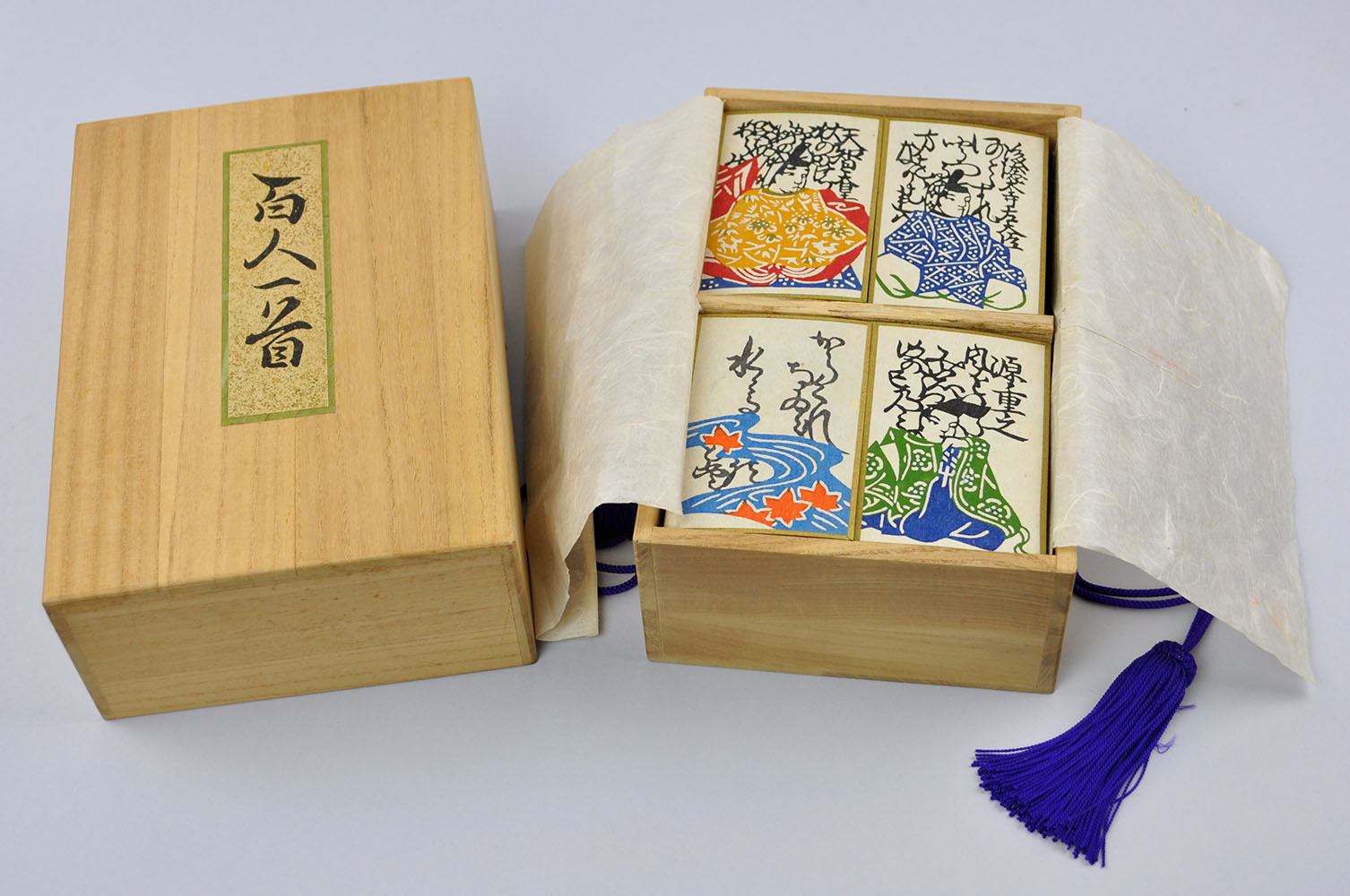 KURIYAMA KICHISABURO. Hyakunin Isshu
Artist:
Kuriyama Kichisaburo (1918-1986)
Title:
Hyakunin Isshu (One Hundred Poets). One set of cards in wood box, complete.
Description:
A complete set of 200 cards hand printed in katazome (stencils) for the One Hundred Poets game. 100 cards (yomifuda) have pictures and the text of an ancient Japanese poem (waka). The other 100 (torifuda) just have the final verse of the waka. Each card is 10x6,5 cm. The set is enclosed in a kiri wood box with title slip on top and tied with blue silk cord, the colophon is inside the lid.
Publisher:
Kuruyama Kobo, Kyoto.
Medium:
Katazome (stencil printing).
Remarks:
The set was produced by the Kuruyama family workshop in Kyoto, specialized in textile and paper hand-printing by katazome. Copy no. 533 from a private limited edition of 1000 copies.
Conditions:
Fine conditions.