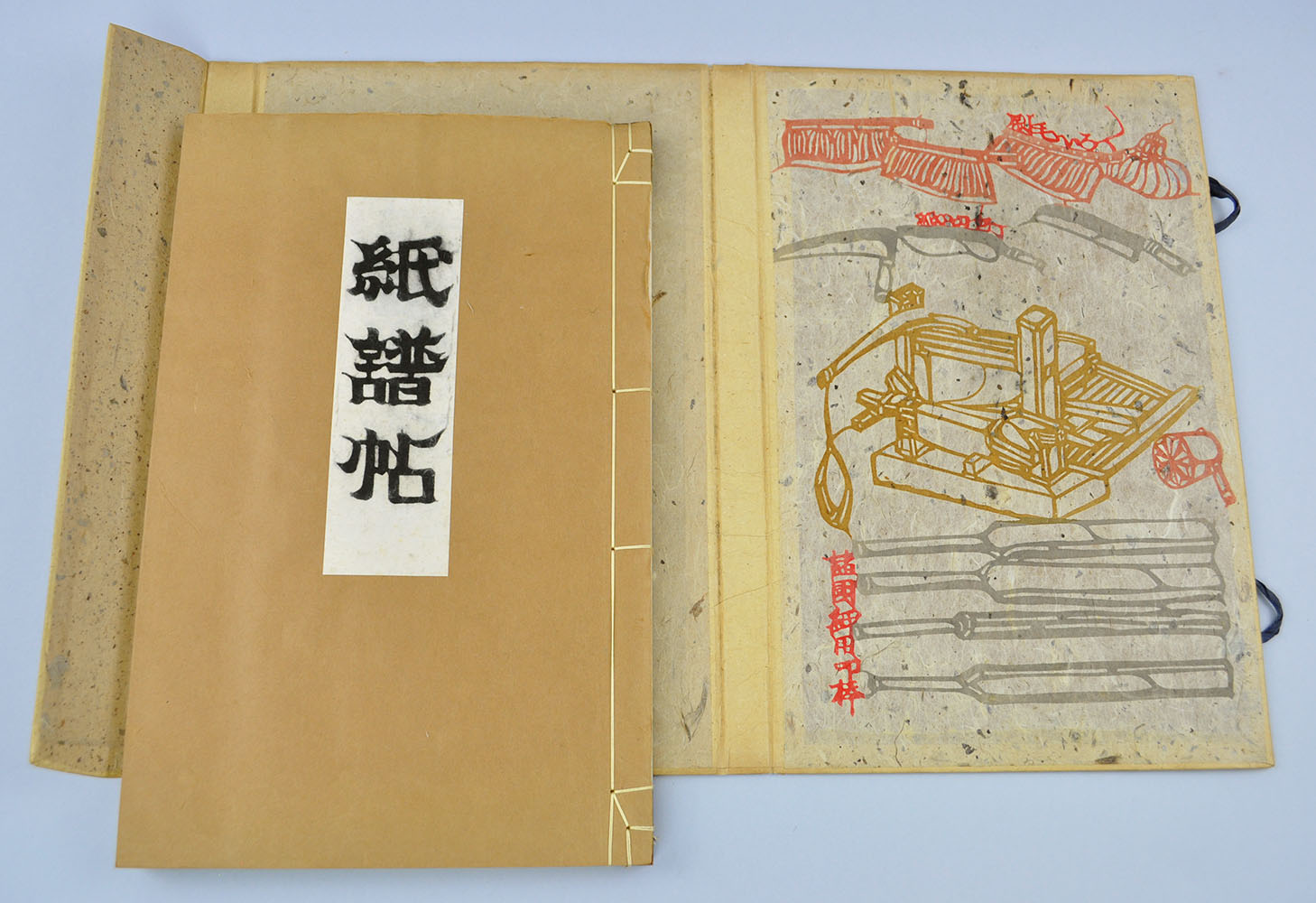 GOTŌ SEIKICHIRŌ (1898-1989). Shifuchō.
Artist:
Gotō Seikichirō (1898-1989)
Title:
Shifuchō. Japanese hand-made paper. One volume, complete.
Description:
With 40 illustrations printed in colour katazome and 47 different samples of hand made paper tipped in. The author was an artist, scholar and researcher on paper making and folk arts. Japanese text and English captions. The illustrations are printed in katazome in color and are dedicated to the phases of paper production, to the tools used in manufacturing and to the various final products. Text in Japanese and captions also in English.
Publisher:
Tōkyō, Bijutsu shuppansha.
Medium:
Stencil printing for the illustrations, the text machine printed.
Remarks:
Limited edition of 300 copies, copy no. 93. String bound with case.
Conditions:
Complete with original decorated case. Fine conditions.