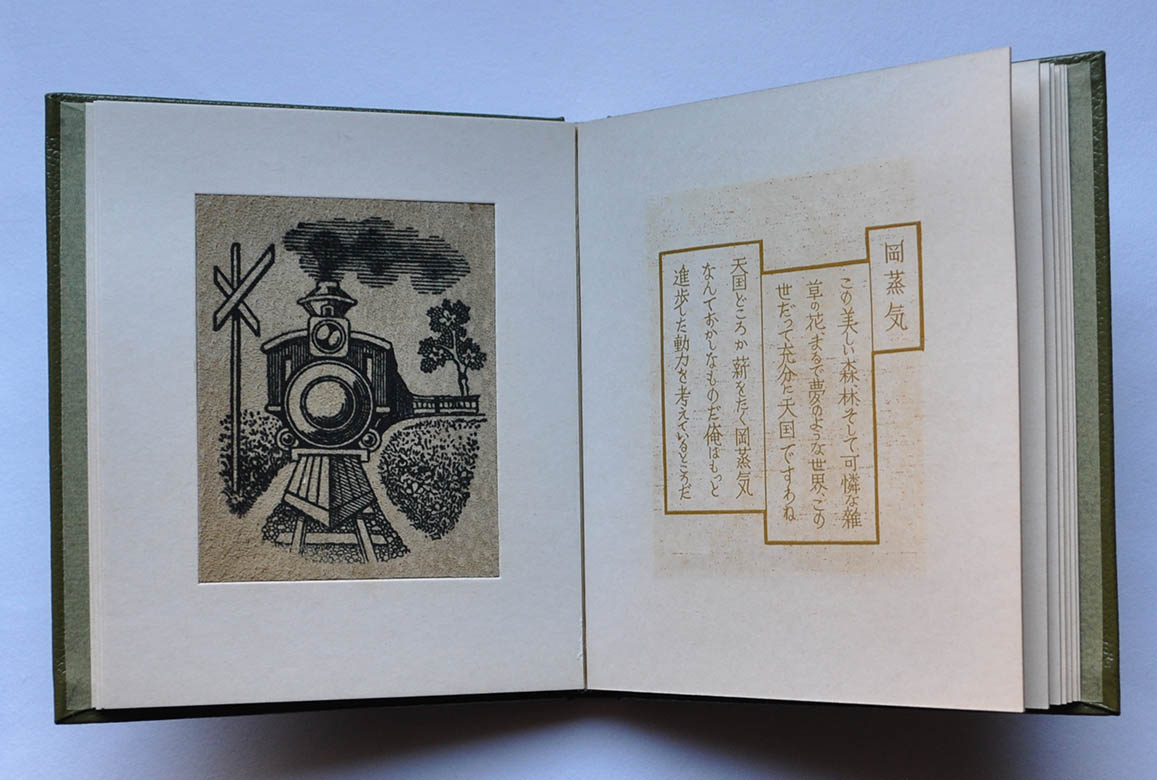 TAKEI TAKEO (1894-1983). Rom to Ram. (Sold)
Artist:
Takei Takeo (1894-1983)
Title:
Rom to Ram. One volume, complete.
Description:
A small artist's book illustrated with six plates printed on leather probably by woodblock or metal plate.
Series:
Kampon sakuhin, no. 97.
Publisher:
Published by the artist.
Literature:
Rachel Saunders. "Gyre and Gimble: The Artist Books of Takei Takeo (1894–1983)" in Print Quaterly Volume XXX no.1 March 2013
Remarks:
Limited edition of 300 copies. Copy no. 29 signed by the artist.Takei Takeo was an illustrator, designer, author of children's books who produced from 1935 to 1983 a series of enigmatic small-format artist books called Kampon sakuhin.
Conditions:
Fine conditions, complete with original case.