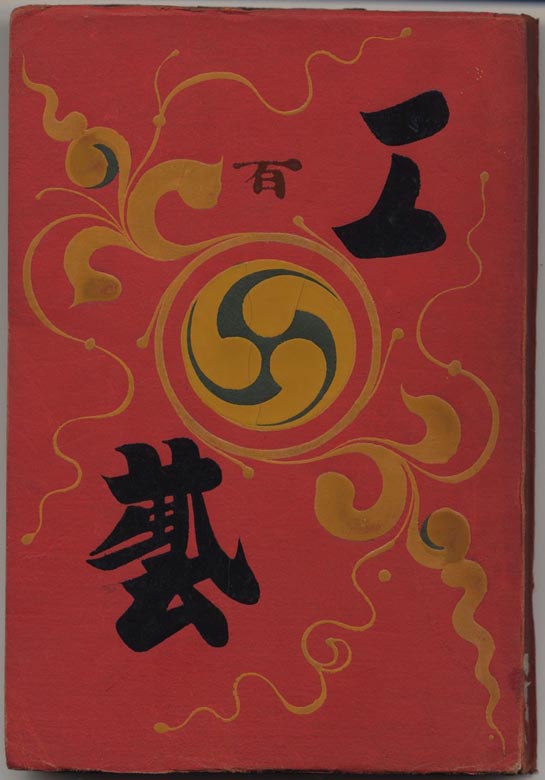 YANAGI SOETSU (1889-1961). Kogei no. 100. (Sold)
Artist:
Yanagi Soetsu (1889-1961) (Editor)
Description:
A fine copy of issue no. 100 devoted to the traditional crafts of Okinawa. Beautiful cover decorated with lacquer, illustrated with thirty-one tipped-in illustrations in color and b/w of textiles, ceramics and traditional buildings. With a folded three-colors woodblock printed map of Okinawa.
Remarks:
Kogei was the official journal of the association Nippon Mingei Kyokai, founded in 1926, by the philosopher Yanagi Soetsu and the potters Hamada Shoji and Kawai Kanjiro promoting the evaluation of various forms of popular arts.
Conditions:
Very good conditions.