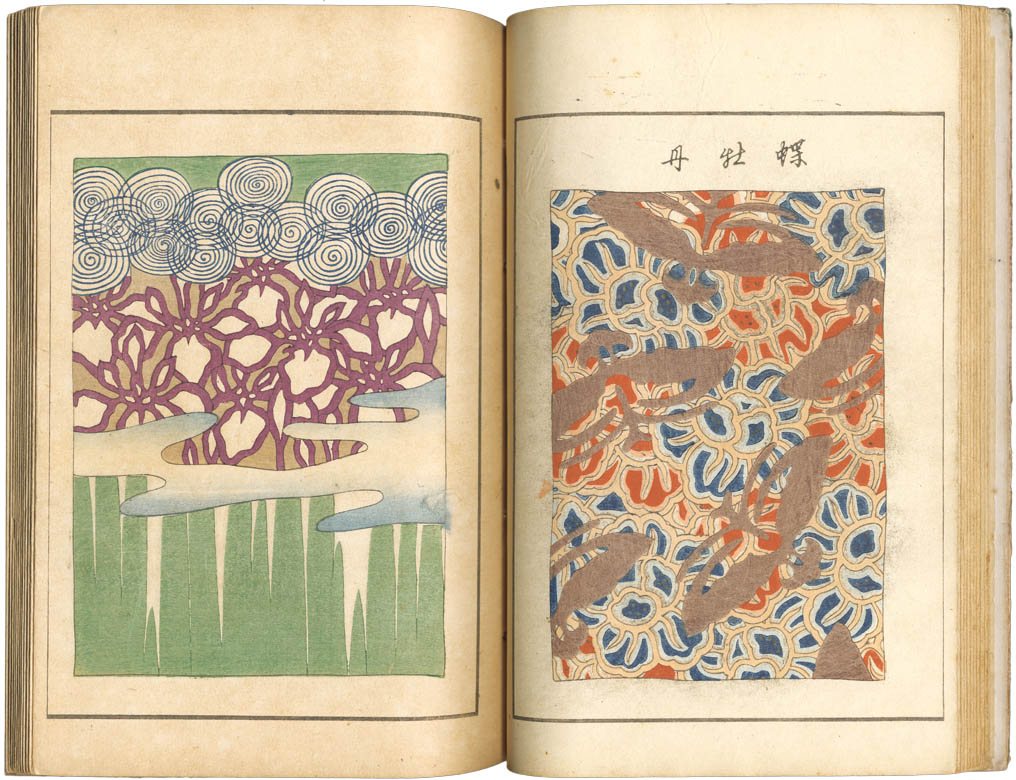 TSUDA SEIFŪ (1880-1978). Kamonfu
Artist:
Tsuda Seifū (1880-1978)
Title:
Kamonfu. Volume one of two.
Description:
A volume with forty pages of decorative designs finely printed with use of metallic pigments. A rare work of which this volume is the first of two with the subtitle Hana (Flowers). Seifu Tsuda was an important painter from Kyoto which emerged from an early age as a book illustrator of decorative motifs in a style influenced by Art Nouveau.
Publisher:
Honda Ichirō, Unsōdō . Kyoto.
Medium:
Woodblock color print with metallic pigments.
Literature:
Kenichirō Yokoya. Zuanchō in Kyoto. Textile design Books for the Kimono Trade. Stanford, 2008, p. 20-1.
Conditions:
Very good conditions.