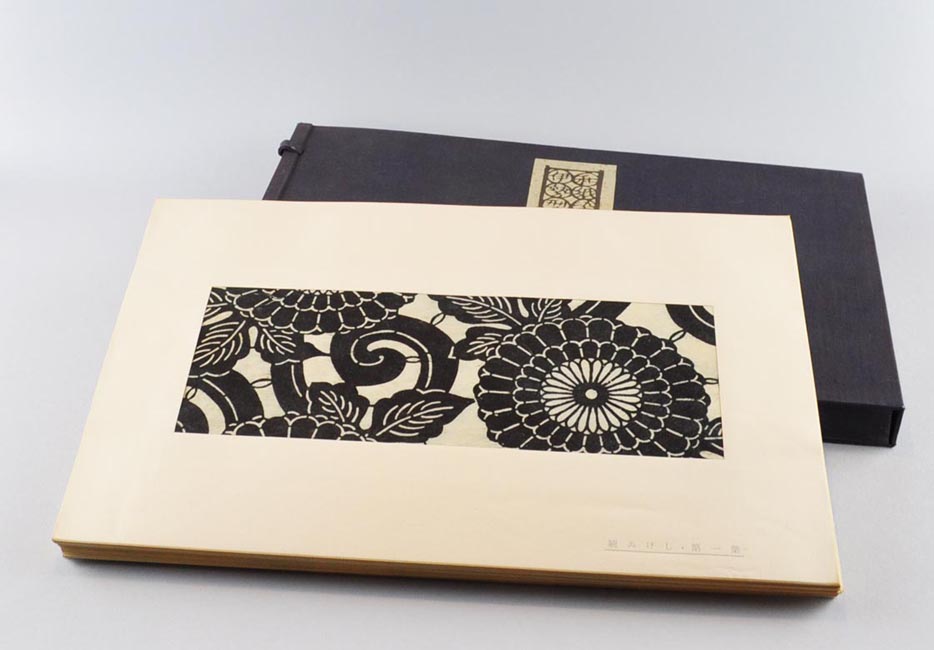 Sano Kamigei Kobo. Mingei somegami.
Artist:
Sano Kamigei Kobo (compiler).
Title:
Mingei somegami. Zo ichi (Samples of mingei papers. Supplement One). One portfolio, complete.
Description:
A portfolio with thirty numbered plates with forty mingei paper samples printed with stencils (katagami). Original cloth portfolio with paper title slip. Complete with a plate of introduction. Limited edition, copy no. 29.
Date:
Preface dated 1964.
Publisher:
Keiundo, Kyoto.
Medium:
The paper samples hand-printed by stencils (katazome).
Conditions:
Very good condition.