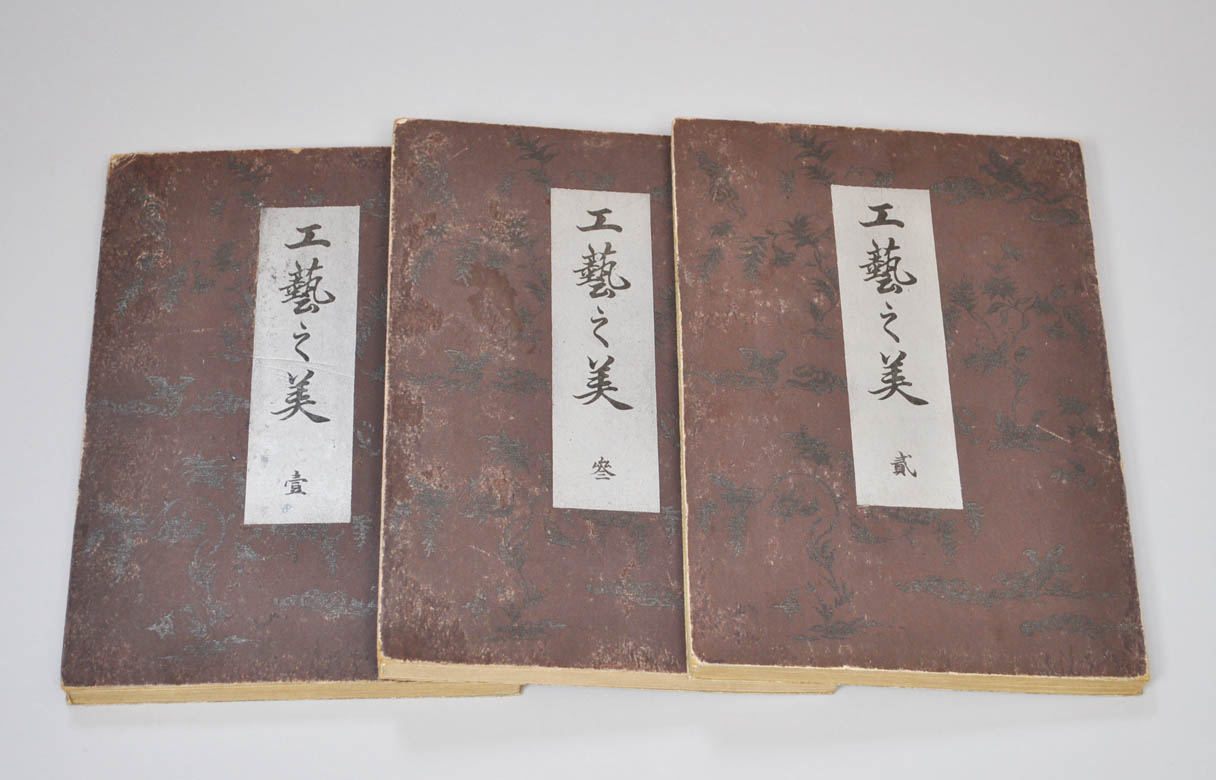 FURUYA KORIN (1875-1910). Kogei no bi. (Sold)
Artist:
Furuya Korin (1875-1910)
Title:
Kogei no bi (The beauty of craft). Three orihon volumes, complete.
Description:
The three volumes comprise a total of 75 finely printed plates featuring models for vases, incense burners, boxes for writing utensils and other lacquer objects
Publisher:
Yamada Naosaburo, Unsodo, Kyoto.
Medium:
Color woodblock printing with use of metal pigments, gofun and blind printing.
Remarks:
Furuya Korin, a student of Kamisaka Sekka, was a well known painter, illustrator and designer in Kyoto. In his style he merged the decorative motifs of the Rimpa school with those of the European Art Nouveau.
Conditions:
Exceptional print quality. Original cloth portfolio with paper title slip. In very good condition.