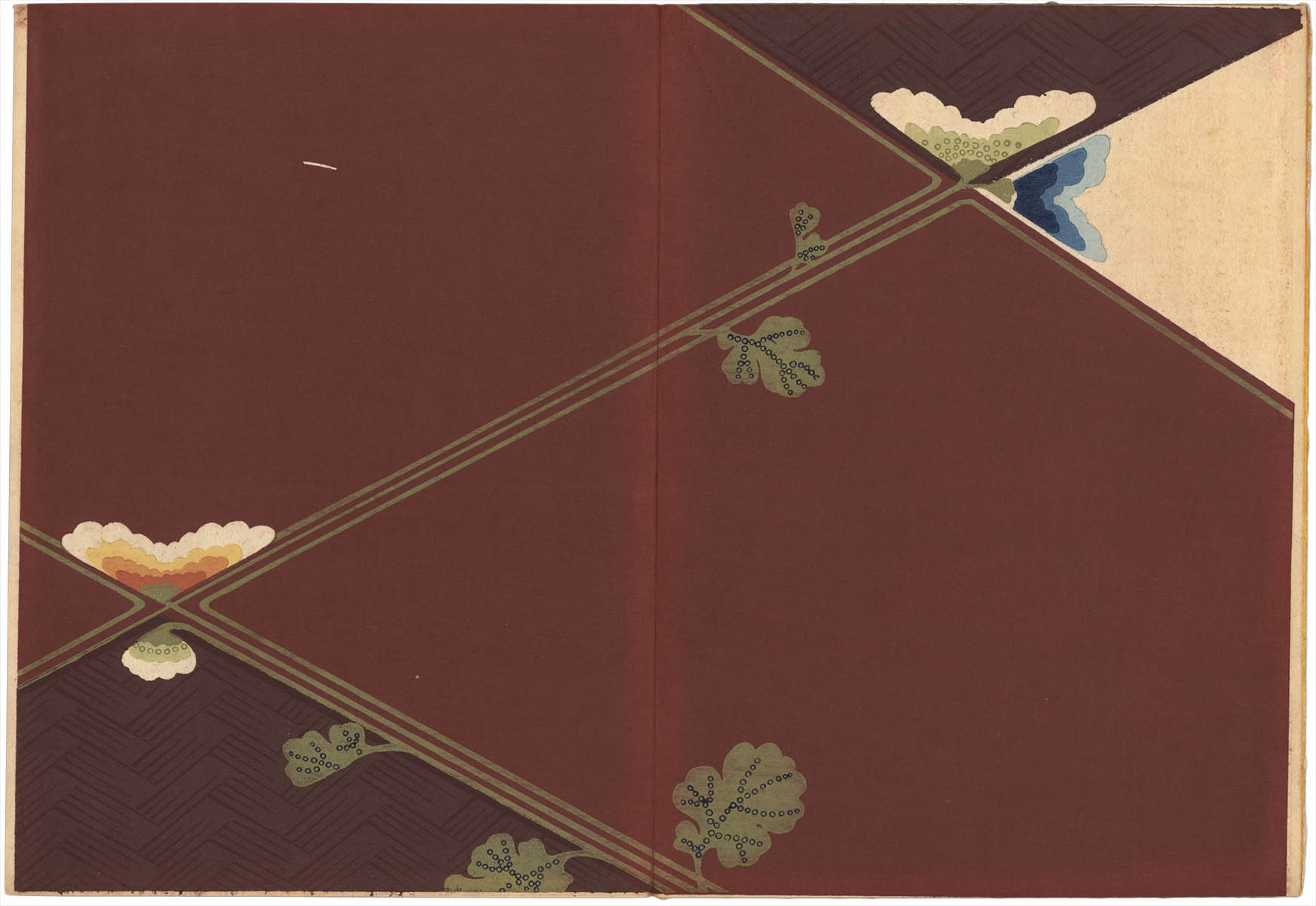 VARIOUS ARTISTS. Seiei 15. (Sold)
Description:
The fifteen volume in the Seiei series includes a table of content and ten beautiful plates by ten artists.
Publisher:
Yamada Naosaburo, Unsōdō, Kyoto.
Medium:
Color woodblock printing with extensive use of metal pigments.
Literature:
Scott Johnson, Zuan pattern books in Andon 100, n.p 2016, p. 23-27.
Remarks:
This is the final volume of this zuan-cho periodical published by Unsōdō regarded today as a technical triumphs of the publisher. Seiei was one of the early zuan series published by Unsōdō in the folding album format. Fifteen issues were published from February 1903 to July 1907.
Conditions:
Exceptional print quality. In very good condition.