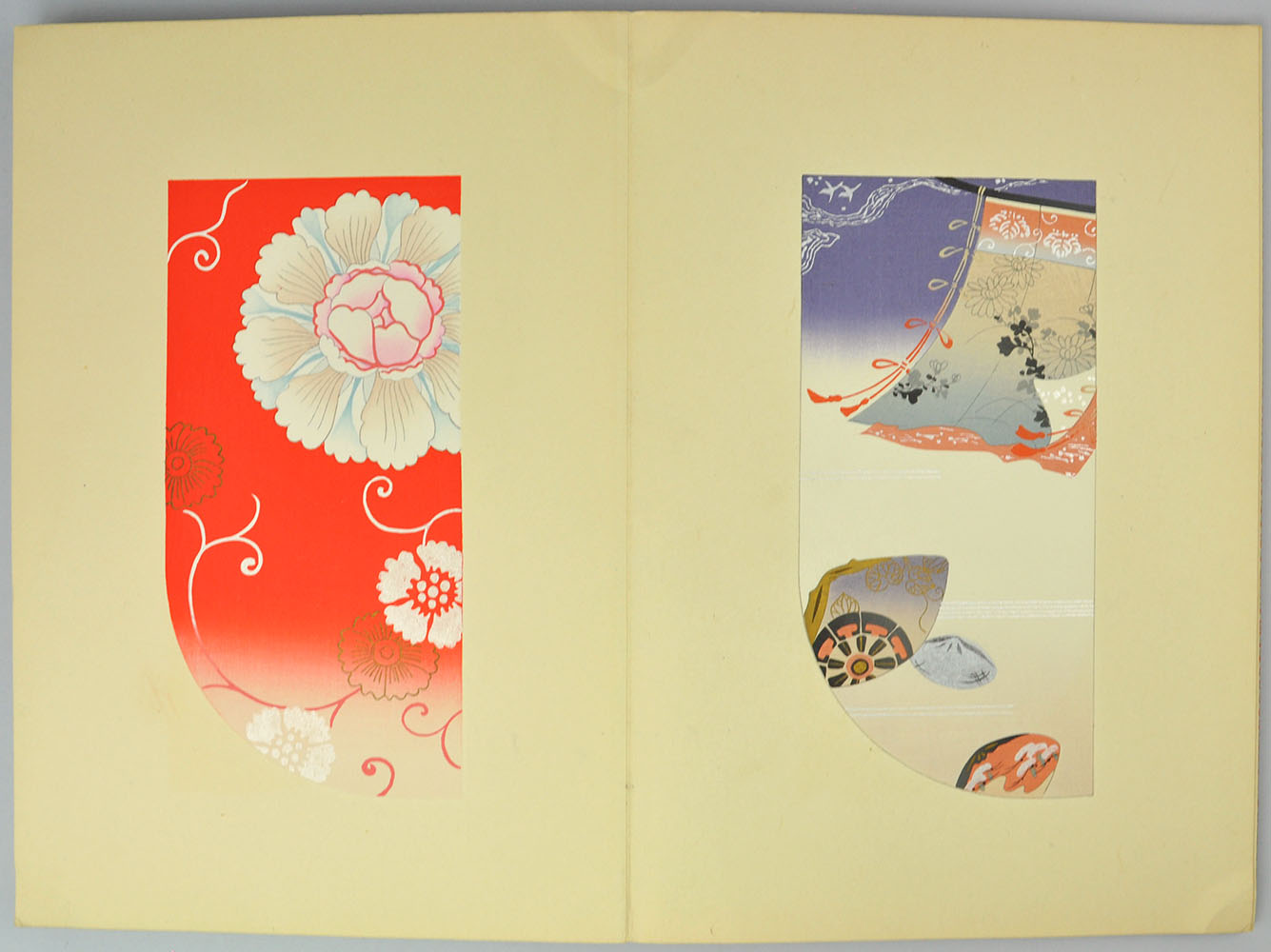 HISATOMI and YOSHIDA. Shinkō kosode buri
Artist:
Hisatomi Jun and Yoshida Tamashiro
Title:
Shinkō kosode buri. One volume, complete.
Description:
One volume with a total of 50 plates of kimono designs woodblock printed in colour with occasional pigments of mica.
Medium:
Woodblock printing
Remarks:
Colophon missing in the last page, but an edition in five volume with 10 plates each has been published in Shōwa 8 (1933) by Happōdō in Kyōto.
Conditions:
Complete with original case, good conditions.