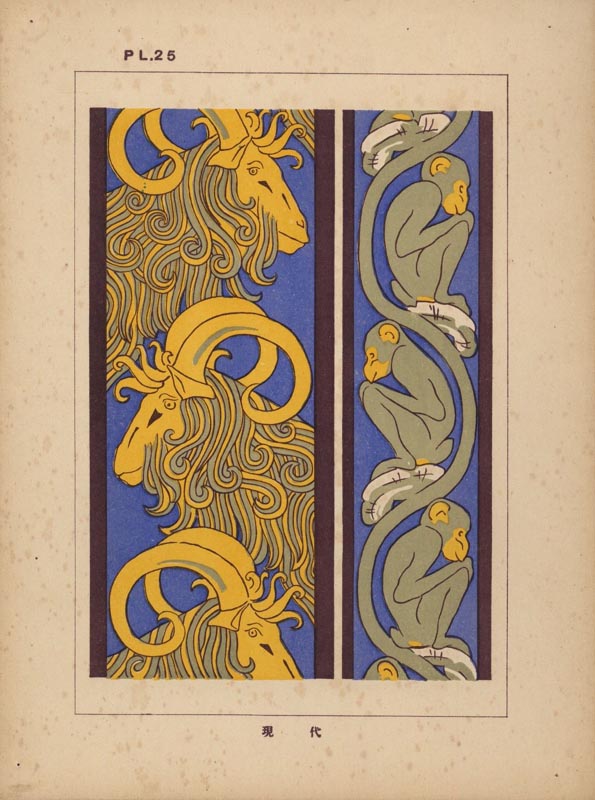 HARA MITSUO (Taisho period). Zuan dobutsu senshu. (Sold)
Artist:
Hara Mitsuo (compiler active in Taisho period).
Title:
Zuan dobutsu senshu (Collection of animal designs).
Publisher:
Fukada Zuan Kenkyujo, Nagoya.
Size:
Portfolio and plates 25,5x19 cm.
Medium:
Color lithograph.
Literature:
Sezon Museum of Art. Japanese Aesthetics and Sense of Space II. Modern Taste: Ornament and Eroticism 1900-1945.Tokyo 1992, no. 321
Remarks:
A fine portfolio complete with 30 loose plates of decorative designs (zuan) mostly of animals figures but also of various subjects of western inspiration still in a kind of fin du siècle mode. A very interesting example of Japanese Art Deco style. Complete with a plate of introduction, an index and a plate of frontispiece.
Conditions:
Original case with title slip and colophon, some occasional foxing but in general very good conditions.