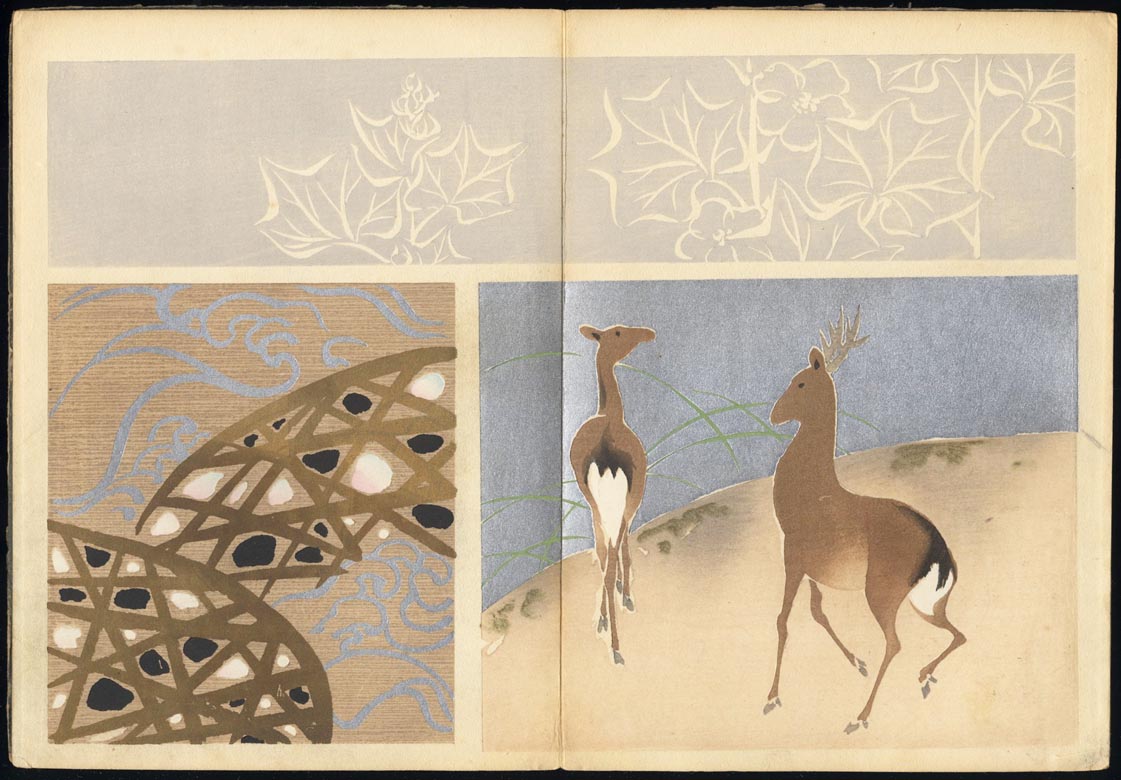 FURUYA KORIN (1875-1910). Korin Moyo. (Sold)
Artist:
Furuya Korin (1875-1910)
Title:
Korin moyo. Two volumes, complete.
Publisher:
Yamada Naosaburo, Unsodo, Kyoto.
Size:
Orihon volumes, 25x18 cm
Medium:
Woodblock color print with metallic pigments.
Literature:
Kenichiro Yokoya. Zuancho in Kyoto. Textile Design Books for the Kimono Trade. Stanford, 2008. The book is listed in the publisher catalog, An Illustrated Catalogue of Books, Periodicals & Albums for Art & Artistic Designs, Kyoto: Yamada Unsodo, 1915, no. 564.
Remarks:
The illustrations order differs from copy to copy of this work. In this set the first volume opens with a plate of calligraphy, one of introduction and eleven illustrations. The second volume contains fourteen plates and one page with colophon.
Conditions:
Very good impression and color. Covers rubbed otherwise very good